Cunningham, TN – Tennessee Senate 22nd Senatorial District candidate David L. Cutting spoke Saturday, July 30th, 2016 at the 108th annual Lone Oak Picnic put on by the Central Civitan Club.
"I am big on healthcare, education, helping our veterans and elderly, infrastructure and jobs. It's very important to get jobs into the area. We are even looking a attracting an amusement park into the area. That would bring in tourists, tourist money, have something for our youth to do and additional place for our youth to work," stated Cutting.
"On medical, we need to close the gap. There's 280,000 people in the state of Tennessee, 12,000 in Senate District 22 alone, that are totally uninsured because of a gap," Cutting said.
"We really need to get the tax excemption back in for disabled veterans. It was only a partial fix this past legislation session," commented Cutting.
On education, Cutting stated, "We need to make our schools stronger. We need to increase teacher's salaries. We need smaller class sizes. No more 40 students to a class. We need get them down to 20-22."
About the Lone Oak Picnic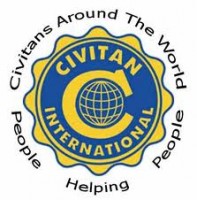 The Central Civitan Club has sponsored the Lone Oak Picnic since 1975. Lone Oak is a tradition for candidates in Montgomery County. All the money raised is used in the communities south of the Cumberland River through several projects sponsored by the Central Civitan Club. The Central Civitan Club, for example, supports the local Boy and Girl Scout troops. The club provides financial assistance to victims of house fires in the community.
They also fund scholarships for and support many educational and extra-curricular activities of the students, teachers and staff at Montgomery Central High School, Montgomery Central Middle School and Montgomery Central Elementary School as well as Cumberland Heights Elementary School.