Tennessee Titans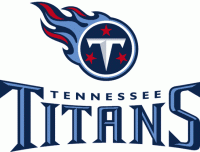 Nashville, TN – There have been 48 all-time regular season and postseason games between the Tennessee Titans and Oakland Raiders organizations, two of the original eight members of the American Football League.
The rivalry has been filled with historically significant contests, including their very first match up. On September 11th, 1960, the Houston Oilers defeated the Raiders 37-22 in the first game of either franchise's existence.
The Raiders currently hold a 28-20 advantage in the series, including a 4-0 mark against the Titans in postseason play. They have met in an AFL Playoff Game (1969), an AFL Championship Game (1967), an AFC Wild Card Game (1980) and most recently the 2002 AFC Championship Game.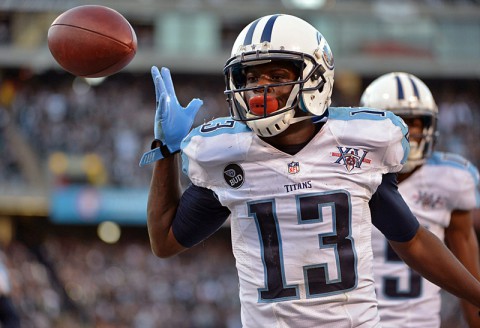 The Raiders have a considerable lead in the series at home. The Oilers/Titans have won only five of 20 games on the road against the Raiders, including a mark of 2-11 at Oakland Alameda Coliseum.
The Titans have achieved their greatest margin of victory in a game against the Raiders (55-0 on 9/9/61) but also suffered their third-worst defeat against them (56-7 in a playoff game on December 21st, 1969).
They played in every season from 2001-05, including two meetings during the 2002 campaign, both of which resulted in Titans losses at Oakland — the first in the regular season and the second in the AFC Championship Game.
The Titans won three consecutive battles with the Raiders from 2007–2013. At Nissan Stadium, the Titans won 13-9 in 2007 and 38-13 in 2010.
In the 2010 season opener, the Titans used two rushing touchdowns from Chris Johnson and two passing touchdowns from Vince Young in the win. At Oakland Alameda Coliseum on November 24th, 2013, the Titans earned a dramatic 23-19 victory after Ryan Fitzpatrick connected on a 10-yard touchdown pass with wide receiver Kendall Wright with only 10 seconds remaining in the fourth quarter.
The most recent Titans-Raiders game occurred on November 29th, 2015. After the Titans went ahead 21-17 with less than five minutes remaining in the fourth quarter, Raiders quarterback Derek Carr orchestrated a 90-yard drive late in the fourth quarter, culminating with the game-winning touchdown pass to wide receiver Seth Roberts.
Most Recent Match Ups
2010 Week 1 • September 12th, 2010 • Raiders 13 at Titans 38
Following an early turnover leading to an Oakland field goal, Vince Young finds Nate Washington for a 54-yard strike to ignite the Tennessee offense … Back-to-back touchdown runs from Javon Ringer (15 yards) and Chris Johnson (76 yards) in the second quarter give the Titans control of the game with a 24-3 lead.
Johnson adds another score in the third quarter and Young connects with Bo Scaife on a one-yard touchdown pass to begin the fourth … Young finishes 13-of-17 for 154 yards, two scores and no interceptions, while Johnson tallies 142 yards on 27 carries.
2013 Week 12 • November 24th, 2013 • Titans 23 at Raiders 19
Ryan Fitzpatrick completes a 10-yard, game-winning touchdown pass to Kendall Wright with 0:10 remaining in regulation … Rookie Justin Hunter scores on a 54-yard reception … The Titans have a 300-yard passer (320 yards by Fitzpatrick) and two 100-yard receivers (103 by Wright, 109 by Hunter) for the first time since 2004.
Rob Bironas makes all three field goal attempts, while Raiders kicker Sebastian Janikowski is four-of-six … Rookie quarterback Matt McGloin makes his second career start for the Raiders.
2015 Week 12 • November 29th, 2015 • Raiders 24 at Titans 21
Raiders quarterback Derek Carr passes for 330 yards and three touchdowns, including the game-winner in the final two minutes … Seth Roberts' game-clinching touchdown catch for the Raiders (12 yards) comes after a defensive holding call on the Titans on a fourth-down incompletion.
Roberts (113) and Amari Cooper (115) each go over 100 receiving yards … Marcus Mariota throws three touchdown passes but is intercepted twice … Raiders outgain the Titans 407 yards to 249 and limit the Titans to 44 rushing yards.