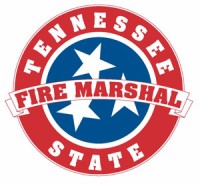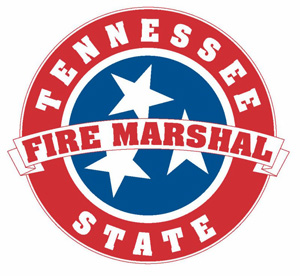 Nashville, TN – With dry conditions, low water levels, and little to no precipitation forecast throughout most of Tennessee for the foreseeable future, the State Fire Marshal's Office (SFMO) reminds Tennesseans to make fire prevention and fire safety a top priority this fall.
"Drought conditions are increasing the threat of wildfires in Tennessee counties, specifically those in the eastern portion of the state," said State Fire Marshal and Commerce & Insurance Commissioner Julie Mix McPeak. "We urge Tennesseans to heed any burn bans currently activated in their community. By employing just a few basic fire safety precautions, the public can help prevent the devastating loss of life and property."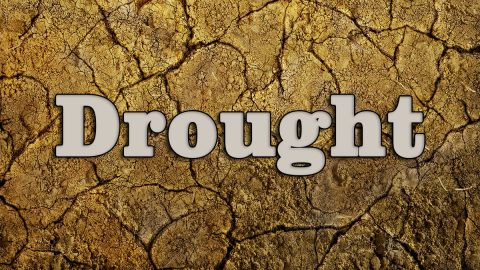 According to the Tennessee Department of Environment and Conservation (TDEC), water systems in eight Tennessee counties are reporting drought issues.
This includes systems in Bledsoe County, Blount County, Grundy County, Marion County, Sequatchie County, Polk County, Scott County and Van Buren County. Seven systems in these counties have enacted mandatory water conservation measures, with others issuing voluntary conservation notices.
The primary threats to these local systems are the availability of water for drinking and hygiene, and for fire-fighting capabilities.
Tennessee State Parks has officially issued burn bans for the following state parks:
Pickett State Park/Pogue Creek Canyon
South Cumberland State Park
Cumberland Mountain State Park
Fall Creek Falls State Park
Norris Dam State Park
Justin P. Wilson Cumberland Trail State Park
Frozen Head State Park
The Tennessee Department of Agriculture Division of Forestry data shows 1,049 fires have burned 26,293 acres since the beginning of 2016. Current fire activity is predominantly located on the Cumberland Plateau and in East Tennessee, spanning 32 counties for a total of 62 fires burning over 6,000 acres.
While the State's Drought & Wildfire Task Force is actively monitoring the dry conditions, the State Fire Marshal's Office asks Tennesseans to do their part in preventing wildfires by adopting the following fire-safe practices:
Stay abreast of wildfire danger levels and heed warnings and bans on outdoor burning in your area.
Remember, from October 15 through May 15, anyone starting an open-air fire in Tennessee within 500 feet of a forest, grassland, or woodland must secure a burning permit from the Division of Forestry. The free permit can be obtained by phone or on online at www.BurnSafeTN.org. Local jurisdictions may have other ordinances and permitting systems in place for open-air burning.
Avoid burning on windy, dry days. When conditions are windy or dry, it is easy for open burning to spread out of control.
Closely supervise all outdoor fires. Make sure the fire is completely out before leaving.
Have an adult present at all times when a bonfire, chiminea, fire pit, or outdoor fireplace is burning.
A grill should be placed well away from buildings and out from under eaves and overhanging branches. If using a charcoal grill, let the coals completely cool before disposing in a metal container.
Establish wide control lines down to bare mineral soil at least five feet wide around any burn barrels and even wider around brush piles and other piled debris to be burned.
If you burn in a burn barrel or other trash container, be sure it is equipped with a ½" mesh screen or metal grid to keep burning material contained.
Avoid throwing lit cigarettes out of vehicles. This type of litter can quickly start grass fires that can lead to dangerous traffic situations, such as low visibility and congestion.
Never park a vehicle over a pile of leaves. The heat from the vehicle's catalytic converter or exhaust system could ignite the leaves below.
Outdoor equipment operators need to make sure their equipment is kept in good condition by greasing joints. Mowers should be cautious about mowing over rocks/boulders that could cause a spark. All operators should have fire extinguisher nearby to put out small ignition, but should not try to control a large fire by themselves. Call 911 instead.
Use an approved spark arrester on all internal combustion powered equipment.
Keep water and hand tools ready in case your fire should attempt to spread.
In the unfortunate event that a fire does get out of control, call 911 immediately and wait in a safe place for the arrival of the local fire department.
For additional information on wildfire prevention, visit www.BurnSafeTN.org.