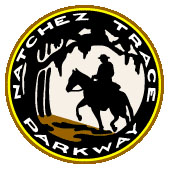 Tupelo, MS – The Natchez Trace, also known as "Old Natchez Trace," is a 440 historic forest trail that links the Cumberland River, Tennessee River and Mississippi River. The trail was used by Native Americans and later, by European and American Explorers.
Today, the Natchez Trace Parkway and bridge, commemorates the path used by early explorers.
It's a recreational favorite among bikers, bicyclists, hikers, campers, boaters and just about anyone who enjoys the great outdoors, surrounded by incredible history.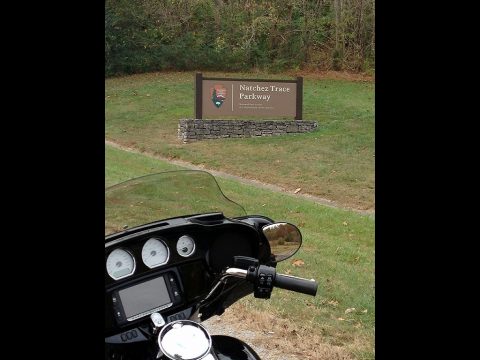 I left Clarksville early this morning, and found my way to the Tennessee entry point of the Trace at about 9:00am. I traveled through Dickson, took a quick jump on I-40 east, merged onto the I-840 and before I knew it, I was ready to spend the day riding through history.
Words can't describe the serenity of cruising through the countryside, devoid of any commercial traffic, red lights, billboards or tailgating "speed demons."
The posted speed limit is 50mph and reportedly is strictly enforced. I set my cruise control at 55 and sat back and just soaked it all in. Everywhere I looked it was beautiful. Music playing on my sound system, my Harley Davidson Street Glide Special "humming" like the fine tuned machine it is, and the cool crisp morning air blowing by me.
It. Was. Awesome!
All along the parkway there are clearly marked historical markers for you to see, scenic "overlooks" to stop and snap a few pictures, and wildlife at every turn. I can't remember how many turkeys, squirrels and deer I saw along the way. Never have I been so alone with my thoughts, my life and the beautiful creation that God had provided.
If you're on a motorcycle, I recommend you "top off" your gas tank, even though there are many places for you to exit the parkway for gas. I refueled near Florence Alabama, on highway 20, where there was a convenience store just three miles down the road.
If you've traveled the Trace you know how beautiful it is and if you haven't, then do it. It's a fabulous day trip and if you own a motorcycle, you owe it to yourself to ride it. I'm glad I did.