Written by Mark Garcia
NASA Headquarters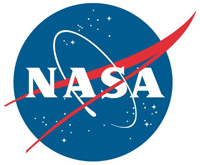 Washington, D.C. – Expedition 50 Commander Shane Kimbrough and Flight Engineer Thomas Pesquet concluded their spacewalk at 12:20pm EST. During the nearly six hour spacewalk, the two NASA astronauts successfully installed three new adapter plates and hooked up electrical connections for three of the six new lithium-ion batteries on the International Space Station.
The new lithium-ion batteries and adapter plates replace the nickel-hydrogen batteries currently used on the station to store electrical energy generated by the station's solar arrays.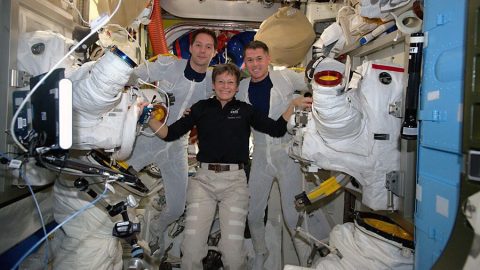 These new batteries provide an improved power capacity for operations with a lighter mass and a smaller volume than the nickel-hydrogen batteries.
Robotic work to update the batteries began in January. This was the second of two spacewalks to finalize the installation.
Additional batteries will be replaced as part of this power upgrade over the next couple of years as new batteries are delivered to station.
Astronauts were also able to accomplish several get-ahead tasks including stowing padded shields from Node 3 outside of the station to make room inside the airlock and taking photos to document hardware for future spacewalks.
This was the second spacewalk in a week for Kimbrough and the fourth of his career, and the first for Pesquet in the refurbishment of two of the station's eight power channels.
Space station crew members have conducted 197 spacewalks in support of assembly and maintenance of the orbiting laboratory. Spacewalkers have now spent a total of 51 days 6 hours and 4 minutes working outside the station.
Keep up with the crew aboard the International Space Station on the agency's blog, follow @ISS on Instagram, and @space_station on Twitter.