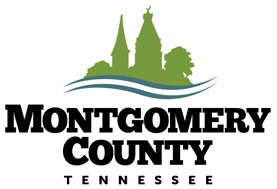 Montgomery County, TN – Montgomery County Commissioner Monroe Gildersleeve, District 18, recently completed the Trustee Certification Program for Tennessee Library Trustees.
The Tennessee Trustee Certification Program was launched by the Tennessee State Library and Archives on July 1st, 2015 to serve volunteer library board members (called trustees in state law).
The program includes 10 online courses that provide training on various aspects of library management.
Each course ends with a test. Trustees must score at least 80 percent on all 10 tests in order to become certified.
Those who complete the program remain certified for three years. There are about 1,000 trustees serving on public county and city library boards throughout the state, appointed by their local government officials. They serve without any compensation, donating their time and expertise to help oversee the libraries. So far, 500 have enrolled in the program and 331 have completed all 10 courses to become certified.
To see a complete list of trustees who have completed the certification process, visit http://sos.tn.gov/news/training-program-highly-popular-public-library-board-trustees