Tennessee Titans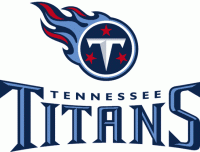 Nashville, TN – Mike Mularkey helped the Tennessee Titans achieve a reversal rarely seen in the 57-year history of the organization. He became the second coach to take over the team and in his first full-time season deliver at least six more wins than the previous year.
Sid Gillman was the first to accomplish the feat with the 1974 club that went 7-7 one year after finishing 1-13.
Out of the Titans' nine total wins, six of them came against teams with winning records, and five were at the expense of clubs that made it to the postseason (Detroit Lions, Miami Dolphins, Green Bay Packers, Kansas City Chiefs and Houston Texans). In both cases, the Titans' total tied for the highest in the NFL.
After a 1-3 start in the first month of the campaign, the Titans recovered to go 8-4 over the final 12 games. They went 5-3 at Nissan Stadium, including a four-game home winning streak to end the campaign. The improvement came after the Titans won five home games in the previous three years combined.
With Mularkey at the helm, five of his players were voted to the Pro Bowl: tight end Delanie Walker, left tackle Taylor Lewan, running back DeMarco Murray, defensive tackle Jurrell Casey and outside linebacker Brian Orakpo. It was the team's most Pro Bowl selections since 2008.