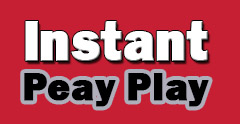 Clarksville, TN – If you're a fan of Austin Peay State University athletics — or spring sports in general — this may be the week for you, as the Govs have several key home events coming up over the next seven days that should have huge Ohio Valley Conference implications for those teams.
For baseball (10-9, 4-2 OVC) , the Govs open the week with a couple of mid-week games (Tuesday-Wednesday) versus Arkansas State (11-8) — who have played 10 straight games at home – having not played away from Jonesboro, AR, since February 26th.
This will be a solid test for the Govs, who are coming off an OVC weekend at Murray State where they dropped two of three, and needing to regain some momentum with a home conference weekend versus league-leading Tennessee Tech (15-6, 6-0 OVC) – who currently hold a two-game lead over the Govs in the conference standing – looming.
While baseball enters their third week of conference play, the softball team (8-14) will host Samford (10-19) on Wednesday, in a non-conference doubleheader, before opening OVC play at home this weekend versus Morehead State (14-7) on Saturday and Eastern Kentucky (11-16) on Sunday.
Having not made the OVC postseason tournament field in nine years, getting off to a quick start in OVC play will be key for the team's chances of making the postseason for the first time since 2007 – especially since their next eight OVC games will be on the road.
The Govs men's tennis team (4-9, 1-1 OVC) will have a couple of home matches this week, with Tennessee Tech (6-5, 1-0 OVC) coming in Friday and Jacksonville State (8-5, 1-0 OVC) on Saturday – both just half-a-game ahead of Austin Peay in the league's standings.
While the men's tennis team has two home matches this week, the OVC-leading Govs women's tennis team (4-5, 2-0 OVC) will try to continue its hot start in conference play in hosting Jacksonville State (3-10, 0-2 OVC) on Saturday.
Seven days, 14 events, 10 OVC contests … it'll be a busy week on Austin Peay's campus and a great week for Govs fans to support the Red and White.