Written by Heather Huber
Fort Campbell Public Affairs Office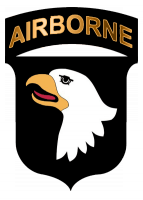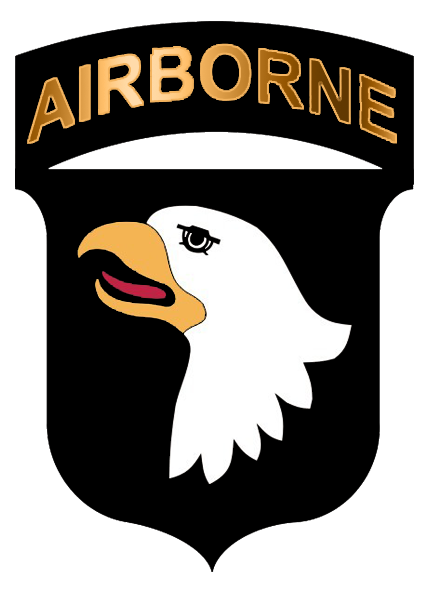 Fort Campbell, KY – April is National Child Abuse Awareness Month. Army Community Service Family Advocacy Program is joining the nation in spreading awareness about how to prevent child abuse.

"We work in prevention and education, so a lot of what we do is bring awareness to the community of Family violence and promoting healthy Families," said Cris Isom, ACS-FAP specialist.

Soldiers receive annual training on recognizing abuse indicators, who the reporting point of contact is, what Soldier responsibilities are and what resources are available to them and their Families.

Throughout ACS are programs that are in place to help Families deal with issues that could contribute to an abusive situation.

"A lot of the problem in Families stems from financial issues, so [financial readiness] can make sure they get to counseling services," Isom said. "We also have Military Family Life counselors and they come in and they do short term solution focused therapy. We make sure [Families are] connected with that as well."

ACS-FAP staff encourages healthy relationships through direct interaction with Families in the community, teaching the difference between healthy and unhealthy communication between parents and children, couples and intimate partners. "As FAP specialists, we go out and we train the Soldiers. We go into their units and provide that training," Isom said.

ACS-FAP also offers classes such as Scream Free Lives, Scream Free Parenting, Five Love Languages and Active Parenting to provide Families the tools to improve their relationships.

"We can bring classes to the units, to the Family Readiness Groups or we have those in-house that people can come to from the community," Isom said.

Fort Campbell, Isom said, also is taking part in a study to determine the benefits of online classes and community response to those offerings.

"One of our challenges is connecting with those Family members," she said. "If we could make any FRG meetings, their organizational days – anyway we can get to the Families."
Prevention
"Parenting is difficult, it's a challenge," said Deloris Lakes, ACS-FAP specialist.

Lakes suggests parents take parenting classes to learn coping skills they might not already have for dealing with their children.

She also suggests parents and children attend play groups, such as Play Morning from 9:00am-10:30am Thursdays at Taylor Youth Center, 82 Texas Avenue. Play groups provide the opportunity for participants to see what normal behavior is for a child at that age.

"It really helps to normalize, 'oh, this is the behavior of a 2 year old,'" Lakes said. "They're gonna cry, they're gonna kick, they're gonna scream, so when you see that is a normal behavior you won't be so upset by their behavior."

Earl McFarland, ACS-FAP specialist, said another benefit of play groups is that it gives parents the opportunity to interact with other adults while their children interact with youngsters their own age.

"I was at play morning just the other day and one of the new parents, she stayed home a lot," McFarland said. "She just started going to play morning and she saw how her son was starting to gain social skills."

Play groups help parents realize they aren't alone, Lakes said, and aids in avoiding that "only me" feeling of being alone.

"Isolation is one of the big factors for child maltreatment," Isom said. "They get stuck in the house. They don't get out. The parent doesn't utilize those resources or don't know about the resources."

While ACS-FAP programs are voluntary, Isom said, specialists are available to offer advice for different parenting approaches.

"We provide extra tools for their toolbox, so it's by no means saying this is what you have to do, or you can't do that. It's just we want to say here's some skills to enhance what you're already doing or help them recognize what it is they're doing," she said.

Many parents are already doing the right things, Isom said, but they just may need some reassurance and encouragement.
Indicators
Phalecian Rawlins, ACS-FAP specialist, said abuse can manifest itself in many different ways including a child becoming withdrawn, timid, disheveled, unable to concentrate or even bullying other children.

"It manifests in ways that people do not realize especially when it comes to emotional abuse," Rawlins said. "The berating, the name calling, the threats – you're really breaking the child down."

Rawlins said ACS-FAP offers parents advice for creating better parent-child relationships while trusting them to use their best discretion.

"I've had parents come to parenting classes and tell me 'I've got to break them down, just like my parents broke me down,' … 'he's 5. Boys shouldn't cry.' And that's such a myth and a common emotion," Rawlins said.

Physical abuse has more obvious signs including bruises and other marks.

Sexual abuse indicators include carnal knowledge beyond what is age-appropriate. Sexual exploitation is when an adult has sexual contact with a child and could be committed by someone with a fair amount of access to a child.

"We know that the primary offender of each of the four types of abuse tend to be the biological parents, but it could be the provider, it could be the grandparent, it could be anybody who has easy access to the children," Rawlins said.

Rawlins said the most prevalent type of abuse on Fort Campbell is neglect, or lack of proper supervision.

"Regulations encourage all of us to report that because we're all the children's protectors," she said. "The days of latch-key kids from when we grew up are somewhat gone and we want to err on the side of safety. The child has to be at least 10 years of age before we leave them home by themselves for no more than three hours."

Parents can be reported for neglect for infractions as small as leaving a child in the car while they run into a store to pay for gas.

"I know it's a hassle, but take them out, because if I drive up beside you and see that you have [an] underage [child] in the vehicle, I'm a mandated reporter," Rawlins said. "We all should report in that time."

Even if the parent can see the child from where he or she is, Rawlings said, the parent can be reported for neglect.

"At the end of the day it's about safety," she said. "We tend to have that false sense of security, especially on a military installation, and that we're all our brothers keeper … but parents are responsible for making sure their children have proper guidance."

Rawlins said lack of proper sanitation also is considered neglect on Fort Campbell and parents risk the removal of their children from a home that is deemed unsanitary.

"I used the example the other day, if your kid can get lost in your house you may have a problem there," she said. "It's not that the person is lazy, they may have other life stressors that are going on … but the Family needs help."

While the laws in Kentucky mirror Fort Campbell regulation, Rawlins suggests parents in Tennessee should still use the regulation as a guideline.

Any concerned person can report anonymously to Blanchfield Army Community Hospital's Family Advocacy Program without fear of the Family finding out, Rawlins said.

"Our only reference for parenting is usually our parents, and not all the time did they do the best – they didn't have the skill set," Lakes said. "But now we're more equipped, educated and there are more resources out here."'

When BACH-FAP receives a complaint, the case is investigated and parents can be required to attend mandatory intervention classes. Cases are often referred out to a state agency as well.

Even if the report is ruled non-substantiated, Families are still referred to ACS programs and services that may help defuse the situation before it escalates further.

"In regards to children, we have to err on the side of safety," Rawlins said.

Fort Campbell regulation 608-3 can be found at: https://campbell.armymwr.com/files/5614/8598/5420/FC-CAM-Reg608-3-_Supervision-of-Minor-Children-on-FortCampbell.pdf



Sections
News
Topics
ACS Family Advocacy Program, Army Community Service, Bach, Blanchfield Army Community Hospital, Cris Isom, Deloris Lakes, Earl McFarland, Fort Campbell, Fort Campbell KY, Heather Huber, Kentucky, National Child Abuse Awareness Month, Phalecian Rawlins, Taylor Youth Center, Texas Avenue