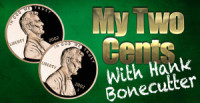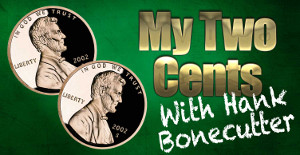 Nashville, TN – The Nashville Predators have done something that nobody could have ever predicted. The eighth seeded Preds have won four games in a row over the Stanley Cup Champions, and #1 seed, Chicago Blackhawks. It's called a SWEEP!
Not one single hockey writer, broadcaster, play-by-play guy, producer, coach, player or even the equipment guy could have ever predicted that the Nashville Predators would sweep their series against Chicago.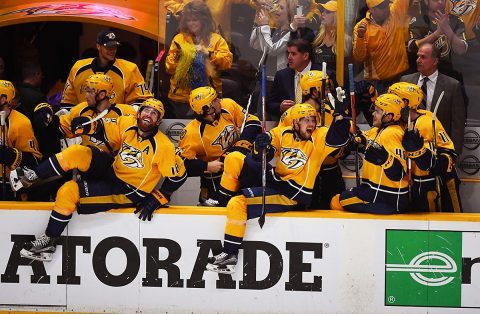 Most of them probably felt we would give them a good game, but they are after all, THE BLACKHAWKS and we could beat them but probably would go seven games and Chicago wins.
Well Sparky, we won't have any of that talk this time around. The Nashville Predators have now moved to the front of the line of all other teams in the playoffs as the team to watch. Nobody's taking anything for granted with this Predators team now. What Nashville just did is an incredible thing. It hadn't been done for over 20 years, that an #8 seed, would SWEEP a #1 seed.
I'm telling you, and I go to a lot of their games, the VIBE in the Bridgestone Arena was different this week. Everybody, and I mean everybody was pumped. Shaking strangers hands, giving high fives, taking selfies with total strangers and just wrapping themselves up in the excitement of Stanley Cup Playoff Hockey. In Nashville. Down South. Honky Tonks, country music, southern girls and "Hillbilly Hockey!"
But enough about all that. Let's talk about what this Nashville Predators hockey team has done for this city. Nashville. As if the Music City needed anything else to cement itself as THE IT CITY on the planet, now you have this upstart bunch of hockey players turning the planet counter clockwise and destroying all of the so called experts predictions.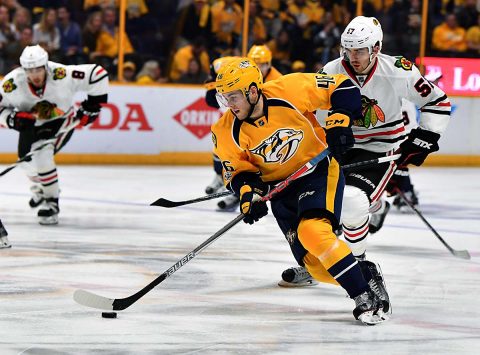 All of the media, radio, blogs, social media has been nothing but Predators. People who don't have a clue about the game are suddenly on board with this team.
At last night's game, Tennessee Titans GM Jon Robinson and Head Coach Mike Mularkey were there. Titans players are regulars at these games during the season.
Nashville also wins the battle for who has the best talent on hand to sing the National Anthem. Monday night, Carrie Underwood. Tonight Luke Bryan.
GET ON DAT!!!!
Now if we could somehow get Dolly Parton to belt it out one time, that would be game, set and match!
The buzz on game day starts first thing in the morning on all the morning talk shows. Then by lunch, people have taken a half day off from work and have rounded up their crew and the food and beverage starts flowing.
Then by late afternoon, the scene downtown is a sea of yellow jerseys and everybody yelling, "Lets Go Preds! Let's Go Preds!' And it doesn't stop until the game is over. And nobody seems to care that they have to go to work in the morning.
Whatever!
This has been one of greatest sporting events I've been able to attend. I don't think it will sink in until we finally get used to the fact that Chicago is done for the year, and WE DID IT!
Listening to Peter Laviolette, he has his team in the right mindset. One game at a time. Play your position. Execute. Play hard.
And it worked.
I would guess he'll stick with the same line-up for the second round, but I don't know for sure. Coaches are pretty superstitious. I know I wouldn't change what's working.
Social media is dominated with Preds news and Preds "likes" and Preds memes. Everybody is consumed with this team. And that's a good thing, because it keeps all the negative stuff out of my newsfeed for a while.
I don't care who we play next, I just want this buzz to continue. It's awesome. And yes, this team can win the cup. Only time will tell.
Meanwhile, I'll just go have a rack of Jack's ribs, cold glass of ice tea, and "mosey" on over to the Bridgestone and watch my team KICK ICE!!