Experience the Solar Eclipse at Liberty Park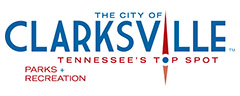 Clarksville, TN – Thanks to a rare cosmic convergence, Clarksville is among the best places in America to experience the total solar eclipse that will unfold Monday, August 21st, 2017.
A premier local opportunity to see this amazing spectacle is at the City of Clarksville Parks and Recreation's free viewing party from 10:00am to 3:00pm, Monday at Liberty Park, 1188 Cumberland Drive.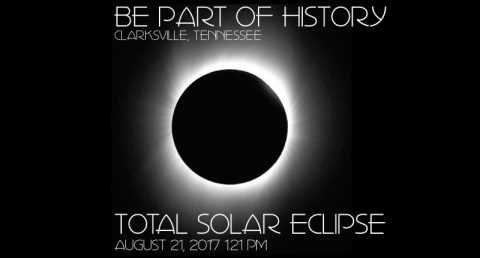 Viewing spots will be available first come, first serve. Limited parking will be available beginning at 8:00am Designated handicap spots will be provided near the Wilma Rudolph Event Center.
Liberty Park visitors will be able to learn more about this once in a lifetime event from knowledgeable guest speakers, courtesy of Austin Peay State University. Food will be available for purchase from several on-site concessions, including North Meets South, Sunshine Oasis and Harmony Farm Kettle Corn.
Clarksville is in the area known as the "path of totality" of the eclipse, in which the sun will slowly be covered by the moon, gradually engulfing the area in total darkness for about two and one-half minutes, beginning at 1:21pm CDT. Then, the process reverses and the world slowly returns to light.
Eyewear is required to view the eclipse and will be available for purchase from Austin Peay State University at the event for $3.00 a pair. If you haven't purchased your required eclipse glasses yet and don't want to wait until event day, be sure to visit one of these events to learn more about this rare event and to purchase your glasses:
Clarksville Downtown Market on Public Square, 8:00am to 1:00pm, Saturday, August 19th
Movies in the Park at Liberty Park, 5:30pm to 9:30pm, Saturday, August 19th, 1188 Cumberland Drive
Liberty Live at Liberty Park, 6:00pm to 9:00pm, Sunday, August 20th, FREE Blue Moon eclipse glasses will be distributed while supplies last.
For information call 931.472.3351.