Clarksville, TN – Around 1:25pm on Monday, August 21st, 2017, hundreds of people cheered in the near-dark inside Austin Peay State University's Fortera Stadium.
At that moment, the moon passed over the sun during a total solar eclipse, and people from as far away as France and Finland came to the APSU campus to experience the celestial event.
The University's Clarksville campus was situated near the epicenter of this historic event, meaning the sky went dark for more than two minutes—one of the longest periods of darkness in the country.
"As an institution of higher learning, we couldn't let this opportunity to educate and enrich the public slip away, and for the last several years, Austin Peay's faculty and staff have prepared for this once-in-a-lifetime occurrence," Dr. Alisa White, APSU president, said.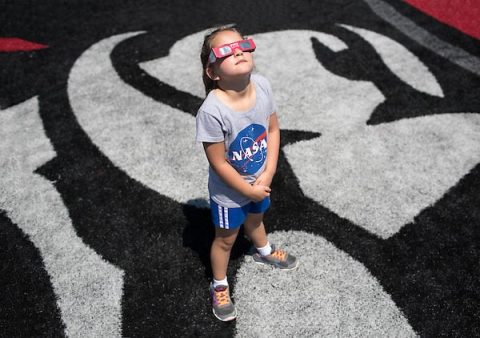 The University was named an official NASA event, with the national organization sending scientists and a film crew to the University's farm. The images they captured were broadcast across the world, including on a large digital screen in New York City's Times Square.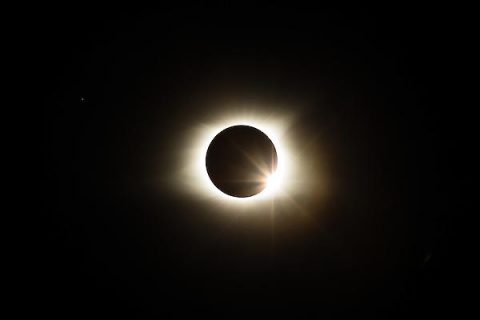 The University also hosted a viewing party at Fortera Stadium, an educational fair for children and a lecture by Dr. Rhea Seddon, a former NASA astronaut.