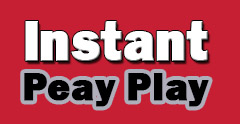 Clarksville, TN – In the soccer program's 16-year history, Austin Peay State University has had several of the best players in Ohio Valley Conference history dot its rosters over the years and current Governor Kirstin Robertson is more than making her case of joining that elite group.
Robertson, a 5-4, senior, forward/midfielder from Ashland City, TN, is currently the team's leading scoring in 2017, which follows a 2016 season where she led the team with 11 goals – the second most in the OVC last year.
If she does finish the season as APSU's leading scorer, it would mark just the fourth time a Gov has led the team in scoring in back-to-back seasons, joining Ashley Beck, Tatana Ariza and Gina Fabbro as the only ones to do so.
But that's just the beginning of her accomplishments during her time in the red and white.
With her second of two goals versus Little Rock – in a 3-0 APSU win on September 10th at Morgan Brothers Field – Robertson became just the third player in APSU history to record at least 20 career goals, joining Ariza and Beck.
Robertson is also just a point away from tying Andy Quiceno for third-place all-time with 48 career points, having posted 47 career points in just 47 career matches while Quiceno needed 71 matches to record her 48 career points.
Her 1.0 point-per-match average is currently the second-best average by any APSU soccer player – trailing only Ariza (1.74), the program's all-time scoring leader, while her career 0.43 goals-per-game average is tied with Beck for second-best in program history.
And what makes Robertson's numbers even more impressive is that she is putting those career numbers up even though she is taking fewer shots overall, averaging only 2.19 shots per match, while Ariza took 3.49 shots per match and Beck 3.10 per match.
She is also very efficient in her scoring, trailing only Aziza in goals made per shot, with a .194 success rate, while Ariza's success rate in her career was .204.
Robertson and the rest of the Govs now enter the OVC part of their schedule — beginning on Sept. 15th at Eastern Kentucky — meaning there are 10 regular-season matches left in her senior season and career before what will hopefully lead to another appearance in the conference's post-season tournament in October.
But no matter what happens, Robertson has locked in her spot as one of the best players on the pitch ever for the Governors.
About Chris Austin
Chris Austin is a graduate of Clarksville High School and Austin Peay State University.

Chris is a former Head Softball Coach for APSU, and assistant basketball coach for CHS.

Chris has worked at the Leaf-Chronicle, and WJZM News/Talk/Sports radio. Has also worked at the Sports Information Department at APSU, and has covered championship events for the Ohio Valley Conference and NCAA.

Chris is an avid sports fan and can be found at most Austin Peay State University sports events.

Web Site: http://www.clarksvillesportsnetwork.com
Email:
Sections
Sports
Topics
Andy Quiceno, APSU, APSU Athletics, APSU Soccer, APSU Sports, APSU Women's Soccer, Ashland City TN, Ashley Beck, Austin Peay, Austin Peay State University, Clarksville TN, Eastern Kentucky, Gina Fabbro, Governors, Govs, Kirstin Robertson, Lady Govs, Little Rock, Morgan Brothers Field, October, Ohio Valley Conference, OVC, Tatana Ariza