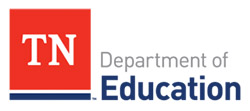 Nashville, TN – Tennessee Department of Education Commissioner Candice McQueen today announced that Tennessee public school students have crossed a new threshold, earning an average composite score of 20.1 on the ACT.
Tennessee public high school students improved from the 2016 average of 19.9, with more than 3,500 additional students taking the exam this year.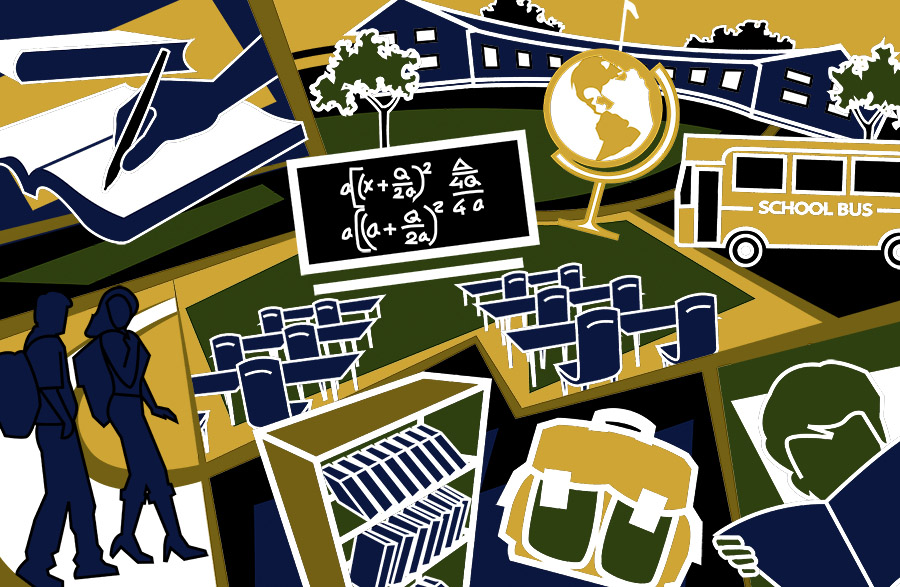 The results also show that about 1,800 more Tennessee public school graduates became eligible for the HOPE scholarship by earning composite scores of 21 or higher.
Additionally, public school students improved in every section of the ACT by increasing their average score in English, reading, math, and science.
The average ACT score for public school students in each subject area was:
19.6 in English, up 0.1 points,
20.5 in reading up 0.1 points,
19.4 in math, up 0.2 points; and
20.3 in science, up 0.2 points.
"These results are incredibly encouraging. More students are unlocking HOPE scholarship funds and creating options for their future, and we are on our way to meet our goal of a statewide average of 21 by 2020," McQueen said.
"The ACT allows our students to show they are college and career ready, and crossing the threshold to 20.1 shows we are on the right pathway to prepare more students for life after high school. Tennessee is one of 18 states that require all students to take the ACT – so today's results demonstrate what is possible for all students. We want every student to be able to take their diploma and seamlessly move into their next step," stated McQueen.
Tennessee has focused on increasing ACT results over the past several years. The class of 2017 was the first one to have access to a free opportunity to retake the ACT, which the department expanded this year to ensure more students can retake the exam. Nearly 26,000 students in the class of 2017 participated in the department's first ACT Senior Retake Day last fall.
Of those, nearly 40 percent increased their overall score. Tennessee is the first and only state to offer this opportunity on a statewide scale.
ACT results serve as a nationally normed-measure to indicate college and career readiness. Under a new accountability measure, called the Ready Graduate, earning a 21 on the ACT is one of the four ways that students can indicate that they are prepared for life after high school and able to seamlessly enroll in postsecondary education and enter the workplace or the military.
District scores
The department uses students' best ACT scores—meaning that if a student took the ACT multiple times, the score included in today's results is his or her highest score. This data is different than the results reported nationally by ACT, which are based on the last score a student received, regardless of whether it was the highest, and also include private school results.
Germantown Municipal School District had the highest ACT composite in the state for the second year in a row, posting a 25.5 average, up from their 2016 average of 24.9. Additionally, White County Public Schools posted the largest gains in the state from 2016 to 2017, raising its average composite by 1.7 points to 20.3. Knox County Schools once again had the highest average composite out of the four large urban districts in Tennessee, maintaining their average score of a 21.1.
Three districts had more than three-quarters of their students scoring at or above a 21 on the ACT: Germantown Municipal School District (83.1 percent), Williamson County Schools (79.8 percent), and Collierville Schools (76 percent).
Another highlight of these results is that two high schools, Merrol Hyde Magnet in Sumner County Schools and Central Magnet in Rutherford County Schools, both had school-level average ACT scores of 30 or more. Merrol Hyde raised its average score 1.1 points over last year and Central Magnet raised its average score 0.9 points since 2016 as well.
Additional takeaways from the 2017 ACT results:
Almost 1,000 more graduates hit all four college ready benchmarks on the ACT test in 2017 compared to 2016.
Within each subject area, 57.4 percent of public school students met the college ready benchmark in English, 30.6 percent met the benchmark in math, 40.7 percent met the benchmark in reading, and 31.1 percent met the science benchmark.
23 districts now have an average composite at or above 21, up from 18.
48 Tennessee school districts have an average ACT composite above the state average.
For questions specifically about the ACT Senior Retake Opportunity, please contact For media inquiries, please contact Sara Gast, director of communications, at or call 615.532.6260.