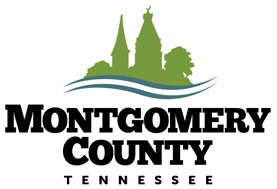 Montgomery County, TN – Montgomery County Clerk Kellie A. Jackson, was recently awarded County Clerk of the Year for Tennessee. Jackson was selected by the Tennessee County Clerk Association during the annual conference this November.
Jackson stated, "I feel extremely blessed and humbled to receive this honor. It just means so much to me that my peers feel I am worthy of this award. I work with an outstanding group of people at the Montgomery County Clerk's office who are all dedicated to serving the residents of our county with excellence."
Jackson served as President of the Tennessee County Clerk Association in 2016-2017.
She was also voted "County Clerk of the Year" in 2014, by the County Officials Association of Tennessee.
She has been employed by Montgomery County Government for 30 years and was elected as Montgomery County Clerk in 2006. Jackson is serving her third term as Montgomery County Clerk.
During this annual conference, Jackson also had the honor of selecting and presenting the County Clerk's Hall of Fame Inductee Award to the family of the late Wilma Drye, former County Clerk. The criteria to receive the award required the recipient to have previously held their elected position for a minimum of 20 years, exhibit the highest caliber of professionalism, lead with integrity and serve the community.
"The late Wilma Drye met these requirements and definitely exceeded them," said Jackson.