Tennessee Athletics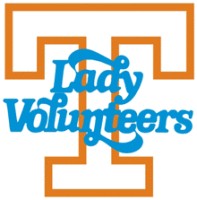 Long Beach, CA – Junior Meme Jackson hit a career-high five three-pointers, and seniors Mercedes Russell and Jaime Nared each posted their fifth double-doubles of the season, propelling No. 7/7 Tennessee to a 90-61 win over Long Beach State (2-8) at Walter Pavilion on Sunday afternoon.

With the win, the Lady Vols improved to 11-0 for the first time since 2005-06. That season, UT won its first 18 contests before suffering a loss.

Russell finished with 14 points and 11 rebounds to log her 35th career double-double, tying her with Mary Ostrowski for fourth on UT's all-time list. Nared, meanwhile, contributed 11 points and 11 rebounds.

On the strength of a 5-for-9 day beyond the arc, Jackson tossed in 15 points, tying freshman Anastasia Hayes as UT's high scorer. Freshman Evina Westbrook chipped in 14 to give Tennessee five players in double digits. She also added seven assists.

Jackson started the game with a hot hand, going 4-of-5 from behind the arc to help propel Tennessee to a 27-16 lead by the end of the first quarter. The Lady Vols connected on six of 11 three-point attempts in the period, with Westbrook and freshman Rennia Davis adding to the long-range bonanza. Davis also had six rebounds in the opening 10 minutes and finished with 10 for the game.

UT continued to build on its lead in the second quarter, starting the period with a 12-3 run and leading by as many as 23 points before finishing the half with a 49-32 lead. Tennessee shot a sizzling 57 percent from the three-point line in the first half, knocking down eight of 14 attempted treys. They also controlled the boards, holding a 33-15 advantage at the intermission, with 12 of those caroms coming on the offensive glass.

Jackson set the tone for the third stanza, opening the quarter by knocking down her fifth three of the afternoon. While Tennessee cooled from the three-point line after that, the Lady Vols stiffened their defense, forcing six Long Beach State turnovers. They limited the 49ers to only 12 points during the period on 33.3 percent shooting.

With the game well in hand, Head Coach Holly Warlick was able to get her reserves some extended minutes. Hayes had seven of her 15 points in the final 10 minutes. Kortney Dunbar, meanwhile, drained a pair of threes, helping bring Tennessee's final long-range tally to 12-of-29 on the day.

Cleaning The Glass
Tennessee out-rebounded Long Beach, 62-30, winning the battle of the boards for the 11th time this season. The Lady Vols pulled down a season-best 23 offensive boards and notched their second-highest rebounding margin of the season behind 33 vs. Troy to improve their season average to +14.5.

High Scoring Lady Vols
The Lady Vols now have scored 90 or more points on four occasions this season, including three of their last four games. They increased their season offensive output to 88.8 per contest and boosted their average scoring margin to +27.7.

Easy Buckets
Tennessee likes to push tempo, and the Lady Vols were able to get easy buckets in the transition game while eliminating that threat from Long Beach State. A look at the stat sheet showed that UT enjoyed a one-sided 18-0 advantage in fast break points on Sunday.

Visitors On Hand
Tennessee had a nice representation of orange-clad fans on hand at Walter Pyramid on Sunday. At least three former Lady Vols were present, including Chamique Holdsclaw, Loree Moore and Jordan Reynolds.
Next Up for UT Women's Basketball
Tennessee will travel to Northern California, where it will face No. 18/17 Stanford Thursday in a 6:00pm PT (8:00pm CT) contest at Maples Pavilion. The Lady Vols will try to end a five-game losing skid in the venue.
Sections
Sports
Topics
Anastasia Hayes, Chamique Holdsclaw, Evina Westbrook, holly warlick, Jaime Nared, Jordan Reynolds, Kortney Dunbar, Lady Vols, Long Beach CA, Maples pavilion, MeMe Jackson, Mercedes Russell, Rennia Davis, SEC, Southeastern Conference, Stanford, Tennessee, Tennessee Lady Vols, UT, UT Basketball, UT Lady Vols, UT Women's Basketball