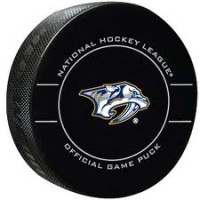 Clarksville, TN – The Nashville Predators just don't have the Vegas Golden Knights figured out. Whether it's in Nashville, or Las Vegas, the uptempo game pushed by Vegas is just too much for the Predators.
Las Vegas had the best record in the NHL for the month of December, going 11-1-1. They sit atop the Western Conference and obviously they haven't been told they're an expansion team, and this style of hockey just isn't played by expansion teams.
But it seems to be working, whatever formula they're following, because tonight they put another dominating performance on Nashville, for the 3-0 shutout.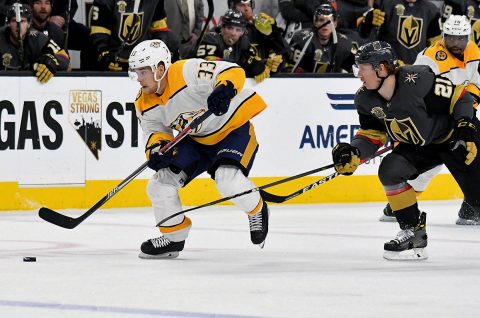 There was a buzz around the Predators today as it was announced that Ryan Ellis would finally return to the lineup, after sitting out most of the season trying to rehab an injury suffered during last year's Stanley Cup series.
Nashville started strong in the first period putting pressure on goaltender Marc Andre Fleury, but he was solid in goal and kept Nashville scoreless.
Pekka Rinne was also stellar in goal and Vegas was unable to score on him either. The period ended 0-0.
Enter the second period. Reilly Smith for Vegas scored on a power play, the first penalty of the night for either team, by banking a shot off of the back of Nashville goalie Pekka Rinne for the 1-0 score.
Within two minutes of that score, Shea Theodore scored on a slap shot from the point that Rinne though he had blocked, but it trickled through his legs into the net.
The third goal was an empty netter, after Nashville pulled Pekka Rinne to have a 6-4 advantage during a power play, when Jonathan Marchessault slid in the final puck of the night.
Other than the return of Ryan Ellis, there wasn't much else to brag about in this game for the Predators. Pekka Rinne made some spectacular saves, but shots on goal from Nashville was way off. They had four shots on goal in the first period.
Vegas goalie Feury, picks up his second shutout of the season.
Former Pred James Neal was kept off the scoresheet, but his presence is felt in the lineup even when he doesn't light the lamp.