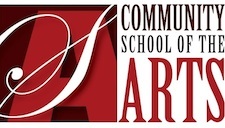 Clarksville, TN – Since 1990, the Community School of the Arts (CSA) at Austin Peay State University has provided high-quality arts classes for children and adults of all ability levels, and another semester of programs is set to begin on January 22nd, 2018.
"If you've always been interested in taking up the guitar or learning to write, dance, or paint, but you just haven't had the chance, it's never too late to start," Dr. Janice Crews, CECA director and the new leader of the CSA, said. "It's also never too early to start participating in the arts, and that's why the CSA offers classes for teenagers and children as young as six years old."
A total of 20 sessions will be offered in the Spring 2018 semester, including:
Art for Children
Art for Teens Beginning, Advanced and Youth Ceramics
Beginning and Intermediate Guitar
Cartooning
Creative Writing: Branding and Communication
Dance for Children, Modern Dance, Ballet and Jazz
Digital SLR Photography
Drawing
Fiction Writing Basics
Oil Painting Theatre: Shakespeare's Villains Watercolors
The CSA is under new management as a new addition to the Center of Excellence for the Creative Arts (CECA) at APSU. Fees vary for the different classes. A complete list of the programs and costs is available online at www.apsu.edu/ceca/csa
For more information, contact the CSA at 931.221.7876 or by email at .