#10 Tennessee Lady Vols vs. Ole Miss
Thursday, January 25th, 2018 | 6:02pm CT
Knoxville, TN | Thompson-Boling Arena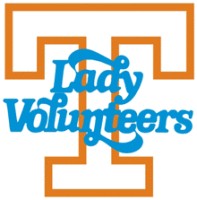 Knoxville, TN – No. 10/10 Tennessee (16-3, 4-2 SEC) returns to Thompson-Boling Arena on Thursday night, January 25th, 2018 for its second straight home contest, playing host to Ole Miss (11-8, 1-5 SEC) at 6:02pm CT.
The match-up will be the Lady Vols' first against an unranked foe since Vanderbilt played on The Summitt on January 7th.
Facing a gauntlet of four ranked teams in 11 days, including three top-10 squads and two in the top five, UT has dropped two in a row and three of its last four games.
This will mark the second straight opponent from the Magnolia State, as the Lady Vols fell to #3/3 Mississippi State in Knoxville on Sunday, 71-52.
Ole Miss comes to Rocky Top also seeking a win, having lost three games in a row, five of six and seven of its last nine, including a 61-60 decision at Florida on Sunday.
The Rebels are 1-5 on the road this season, including 0-3 in league play.
Broadcast Information
Bob Kesling (play-by-play), Andraya Carter (analyst) and Maddy Glab (reporter) will describe the action for the Tennessee-Ole Miss online broadcast on SECN+.
Mickey Dearstone is handling the call for IMG College/Lady Vol Network radio/online broadcasts for the 19th season. A link to the live audio stream can be found on each game's Hoops Central page or the Lady Vol schedule on UTSports.com.
Air time for games on the Lady Vol Radio Network generally occurs 30 minutes prior to tip-off.
Game Promotions
Pregame high-five tunnel for first 50 kids every game! Pick up a wristband for the tunnel at section 113 on the concourse.
Post-game autographs with Meme Jackson at section 116 on the concourse.
Free parking & shuttle from UT's Ag Campus.
We Back Pat Week Continues
January 21st – January 28th marks the seventh annual observance of We Back Pat Week
Sunday's Mississippi State contest was UT's We Back Pat game, and a season-high crowd of 13,436 turned out to support the cause.
The initiative began in collaboration with the SEC basketball coaches is dedicated to remembering legendary Tennessee women's basketball head coach Pat Summitt and bringing awareness to the Pat Summitt Foundation.
The Pat Summitt Foundation was created by Pat and (son) Tyler Summitt in 2011 to support organizations that deliver care to patients with Alzheimer's disease, provide resources for caregivers and families, and conduct research for treatment and a cure.
You can visit www.patsummitt.org to learn more about the Pat Summitt Foundation.
UT Set To Hit 10 Million Attendance Mark
During the past 39 years, 9,858,831 fans attended Lady Vol games, both at home (5,615,310) and outside of Knoxville (4,243,521).
The Lady Vols entered the 2017-18 campaign needing only 141,169 in attendance to reach the 10-million plateau.
UT total attendance this season now stands at 132,939 through 19 games, meaning the Lady Vols need only 8,230 more to reach 10 million!
In 2016-17, Tennessee finished second among all Division I women's programs in per game home attendance at 9,184, a mark that would have ranked 49th among all DI men's programs.
UT has led NCAA Division I women's basketball attendance 19 times.
RPI Watch
Tennessee ranks No. 9 in the NCAA Women's Basketball RPI, as of the January 23rd report.
Below are teams on UT's schedule this season that are ranked in the top 100. The teams the Lady Vols already have played are underlined.
2. Notre Dame (L), 3. Mississippi State (L), 10. Texas (W), 11. Missouri, 15. Texas A&M (L), 19. Marquette (W), 21.South Carolina (W), 22. Georgia, 25. Stanford (W), 36. Oklahoma State (W), 42. LSU, 74. Alabama, 82. Arkansas, 87.James Madison (W), 94. South Dakota (W), 95. Central Arkansas (W).
Bracketology Says…
ESPN's Charlie Creme has Tennessee projected for a No. 3 seed in the NCAA Tournament and slotted in the Kansas City Regional. Creme has the Lady Vols hosting a first round game vs. No. 14 Drake and meeting either No. 6 Oregon State or No. 11 Dayton in the second round.
UT's Upcoming Schedule
Tennessee has another stretch of travel coming up, beginning with a trip to LSU for a noon CT (1:00pm ET) tip Sunday on the SEC Network.
That contest is the beginning of three games out of four on the road.
UT then will host No. 15/15 Texas A&M at 5:30pm CT on February 1st before packing its bags to play at Vanderbilt at 1:00pm CT (2:00pm ET) on February 4th and at Arkansas at 7:00pm CT (8:00pm ET) on February 8th. Those games will be carried by ESPNU and SECN+, respectively.
The Latest On Tennessee
UT is 12-0 vs. unranked teams this season and has won 13 in a row vs. squads outside the top 25, including last year's NCAA First Round win over Dayton.
UT's roster features seven players 6-2 or taller, tying the 2004-05 team as the second tallest in Lady Vol history behind the 2014-15 unit that boasted eight.
The Big Orange women have won 14 of 19 games by double-digit margins.
Tennessee is surrendering 56.6 points per game against unranked teams and 78.4 vs. ranked foes.
The Lady Vols shoot .489 vs. unranked teams and .450 vs. those in the top 25.
UT has led every game this season at the half except for two. UT trailed Mississippi State by 13 and was tied vs. Auburn.
Tennessee has owned a double-digit advantage at the intermission in 11 of 19 contests.
The Lady Vols have allowed only five opponents to score more than 71 points (Marquette – 99, Texas – 75, Vandy – 73, A&M – 79, Notre Dame – 84) and have allowed only four teams to shoot better than 41 percent from the field (Vanderbilt, .491, Notre Dame, .478, & Marquette, .437; Miss. State, .418).
Holly Warlick has started the same five players every game thus far. That quintet includes Jaime Nared and Rennia Davis at the forward positions, Mercedes Russell at center and Evina Westbrook and Meme Jackson at guard.
It's the longest Tennessee has opened a season with the same starting five since at least the 1977-78 season. Box scores that season and prior do not indicate who started.
In Lady Vol history, the most recent long streak for the same starting five reached 11 games in 2007-08, when Pat Summitt chose the same lineup of Candace Parker, Angie Bjorklund, Nicky Anosike, Shannon Bobbitt and Alexis Hornbuckle to report for the opening tip. UT went 10-1 in that span and went on to win the NCAA title with a 34-3 record and the SEC title with a 14-0 mark. In game 12, in the team's visit to Chicago, Parker missed curfew and didn't get the starting nod vs. DePaul on Jan. 2, 2008.
UT has four starters averaging double figures in scoring, including seniors Jaime Nared (17.4) and Mercedes Russell (16.9), and freshmen Rennia Davis (11.1) and Evina Westbrook (10.2). Freshman reserve Anastasia Hayes is right behind (9.9).
Russell (8) and Nared (7) have led UT in scoring the most times, followed by Hayes and Meme Jackson (2), and Davis and Westbrook (1).
Russell has scored in double figures 19 times, followed by Nared (17), Hayes (11), Davis (10), Westbrook (9), Jackson (5), Green (4) and Dunbar (1).
UT is averaging 19.2 free throws made in wins and only 10.0 in losses.
Tennessee has outscored its opponents in the points-in-the-paint category in 14 of 19 games, averaging a 41.9 to 31.4 difference.
The Lady Vols bested their foes in second chance points 12 times and tied twice.
Tennessee shot its second-best field goal percentage of the season (56.9) vs. Notre Dame.
Nationally Notable Stats
UT is No. 2 nationally in free throw attempts (475) and No. 2 in free throws made (337). T is No. 2 in defensive rebs. per game (33.0).
The Lady Vols are No. 4 in rebounds per game (46.68), No. 8 in rebound margin (10.2) and No. 9 in total rebounds (887).
Mercedes Russell ranks No. 5 (64.6) nationally in field goal percentage, while the Lady Vols as a whole are No. 13 (47.5).
Tennessee is No. 10 in three-point field goal percentage defense (26.5).
Jaime Nared is No. 12 in free throws made (103).
Approaching Milestones
Tennessee Notes vs. Ole Miss
UT enters the 53rd meeting in the series with a 44-8 edge, including a 20-2 record in games played in Knoxville, a 19-4 mark in Oxford and a 5-2 slate at neutral sites.
Tennessee had claimed 28 games in a row in the series (since last losing on February 4th, 1996, as #20/25 Ole Miss upended #3/3 UT, 78-72, in Oxford) before letting a 13-point, second-half lead slip away en route to a 67-62 Rebels' victory at The Pavilion at Ole Miss on January 12th, 2017.
The Lady Vols have won 17 straight over the Rebels in Knoxville, with the last Ole Miss victory (69-65) coming on January 31st, 1987, in Stokely Athletics Center.
UT improved its record vs. the Rebels to 20-2 in Knoxville on February 18th, 2016, coming from behind and holding off Ole Miss, 57-51, at Thompson-Boling Arena.
Holly Warlick has had to face both Matt Insell (Ole Miss) and his father, Rick (Middle Tennessee), as Tennessee's head coach, and she has a 7-1 mark vs. the family, including 5-1 vs. Matt Insell.
The Lady Vols are 1-1 vs. UM in overtime games.
UT played its longest game in program history versus Ole Miss in 1983, as the two teams battled to triple overtime in the NCAA Mideast Regional semifinal with the Lady Vols winning, 90-83, on March 25.
The 2016 meeting in Oxford was the first time these teams had met with neither program ranked.
The last time these programs met with both teams ranked was on March 2nd, 1996, when #5 UT defeated #23/22 Ole Miss at the SEC Tournament in Chattanooga, 73-51.
In one of the more unique games in the series, a February 24th, 2011, contest in Oxford was shortened due to torrential rains leaking through the roof onto the playing floor. Tennessee was a 66-39 victor in that game, which was halted with 5:24 remaining.
Former Ole Miss All-American Peggy Gillom still holds a share of the UT school record for most points in a single game by an opponent. Gillom rang up 45 points (on a record 21 field goals) against the Lady Vols on February 4th, 1978 in Stokely Athletics Center.
Last Meeting Between UT & UM
Despite overcoming a 12-point deficit in the first half and leading by as many as 13, Tennessee could never close it out in a 67-62 loss to the Rebels at The Pavilion at Ole Miss on January 12th, 2017.
Redshirt junior Diamond DeShields recorded her third double-double of the season with 13 points and 12 rebounds, which tied a career high. Junior Jaime Nared posted another dominant performance, scoring a career-high 23 points to go along with seven rebounds.
Ole Miss (13-4, 2-2 SEC) snapped a two-game losing skid with the win over Tennessee (10-6, 2-2 SEC).
Madinah Muhammad led the charge for the Rebels, finishing with 21 points on 7-of-17 shooting. Shandricka Sessom chipped in 14 points, 11 rebounds and four assists on the night.
The Lady Vols started slow in the game, shooting only 25 percent from the field compared to Ole Miss' 50 percent in the first quarter. Nared tallied five points and rebound, as the Rebels led, 21-11, after 10 minutes of play.
Facing a 10-point deficit, UT came out firing on all cylinders in the second stanza. Tennessee outscored Ole Miss, 21-6, behind 12 points by Nared in the quarter. The Rebels struggled to get shots to fall, converting only three of their 13 attempts. The Lady Vols went into halftime with a 32-27 lead.
Ole Miss fought back into the game during the third period after UT pushed the margin to 13 with 7:30 left in the stanza, cutting Tennessee's lead to two points at 49-47. The momentum stayed in the Rebels' favor, as they held off the Lady Vols at home.
Last Time In Knoxville
Bashaara Graves posted a double-double with 15 points and 12 rebounds, and No. 24/RV Tennessee enjoyed timely contributions off the bench from Meme Jackson and Kortney Dunbar to take a 57-51 win over Ole Miss on February 18th, 2016, at Thompson-Boling Arena the last time these teams played in Knoxville.
Tennessee (16-10, 7-6 SEC) surged in the second half to post its 28th-straight win over Ole Miss (10-16, 2-11 SEC). UT came back from a 33-30 halftime deficit, marking the Lady Vols' first win of the season after trailing at the half. Tennessee entered the night 0-5 when behind at halftime.
Graves scored 11 of her 15 points in the first half and her 12 boards were her most since collecting 12 against Kentucky on January 25th.
Te'a Cooper
and
Jaime Nared
scored 10 points each.
Shandricka Sessom led Ole Miss with 21 points on 8-of-17 shooting. A'Queen Hayes added 12 points and eight boards for the Rebels.
The Rebels went on a 10-0 run in the middle of the fourth quarter and briefly led 51-50 with 2:30 remaining. Dunbar answered with a fast-break layup and hit a 3-pointer from the left wing in UT's next possession to spark Tennessee's game-ending 7-0 run.
The Lady Vols caught fire in the third quarter, outscoring Ole Miss 16-6 to seize a 46-39 lead. Jackson brought energy off of the bench for Tennessee and capped the quarter with a pair of jumpers in the final minute of the third, including a pull-up 10-footer with three seconds left that ignited the crowd. UT forced 10 straight misses by the Rebels, as the Lady Vols swung momentum in their favor.
Ole Miss Reset
Ole Miss will try to get back on the winning track after dropping three straight and five of its last six.
The Rebels have one-point losses in league play to Arkansas and Florida, beat Florida in Oxford in two overtimes by three and were blown out by South Carolina, Mississippi State and Missouri.
Florida overcame a 13-point Ole Miss lead at the end of the third frame to prevail, 61-60, in Gainesville on Sunday.
UM is averaging only 70.4 ppg. while giving up 67.8, and it is being out-rebounded, 41.6 to 37.5.
Ole Miss is led in scoring by Madinah Muhammad, who is averaging 17.2 per game. Alissa Alston chips in 14.7 ppg., while Promise Taylor is just shy of scoring in double figures at 9.7.
The Rebels are missing the talents of Shandricka Sessom, whose leadership and 15.1 ppg. were lost for the season due to a knee injury suffered vs. MTSU.
Head coach Matt Insell is the son of MTSU coach Rick Insell, and the son ended up beating his father's team in their match-up this season in Oxford, 65-56.
UM Last Time Out (UF 61, UM 60)
Ole Miss fell in heartbreaking fashion at Florida, with the Gators knocking down a go-ahead layup with 27 seconds to play for a 61-60 win over the Rebels on Sunday.
Ole Miss (11-8, 1-5 SEC) and Florida (10-10, 2-5 SEC) went into double-overtime in Oxford on January 7th, and they decided to repeat history with another nail-biter. This time the Gators came out on top.
Florida took its first lead in nearly two quarters at the 3:22 mark, but Promise Taylor (12 points, two blocks) broke the run with a layup at 2:31 to cut the Gator lead to 59-58, setting up a wild run during the final minutes.
Junior Alissa Alston, the leading scorer for the Rebels at 17 points, took the lead right back for Ole Miss on the next possession on a layup, making it a 60-59 game, but Florida's Haley Lorenzen (18 points, 13 rebounds) put back a missed three-pointer for the game-winning layup with 27 seconds to play.
The Rebels had a chance with 8.1 seconds to play, but Alston's layup was blocked by Lorenzen and picked up by the Gators for the win.
Four Rebels were in double-digits: Alston (17), Madinah Muhammad (12), Taylor (12) and Shelby Gibson (10).
Tennessee Last Time Out (MSU 71, UT 52)
Mercedes Russell recorded 16 points on 7-for-9 shooting, but No. 6/7 Tennessee was unable to overcome a 13-point halftime deficit in a 71-52 loss to No. 3/3 Mississippi State on Sunday at Thompson-Boling Arena.
Jaime Nared added 12 points for the Lady Vols (16-3, 4-2 SEC), who now have dropped three of their last four. Victoria Vivians led the Bulldogs (20-0, 6-0 SEC) with 24 points and nine rebounds, while Teaira McCowan recorded 12 points and 18 boards.
After Anastasia Hayes made it a seven-point game with a free throw early in the fourth quarter, MSU was able to shut down UT offensively, allowing no field goals over the final eight minutes while closing the game on a 14-2 run.
The Lady Vols cut the lead to seven, 57-50, with 7:19 to go in the contest, but they were met with more offensive struggles the rest of the game and recorded a season-low eight points on 2-for-14 shooting during the period. MSU, meanwhile, shot 47 percent from the floor, and was able to pull away down the stretch thanks to a Tennessee scoring drought that lasted 3:44.
Rennia Davis grabbed 10 rebounds in addition to scoring seven points in the losing effort. Johnson netted 16 for MSU, while Blair Schaefer added four 3-pointers for 12 points.