THDA releases 2017 Housing Market at a Glance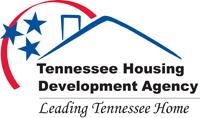 Nashville, TN – Home prices in Tennessee are at a record high, according to the Tennessee Housing Development Agency.
Tennessee's median home price grew by 5.4 percent in 2016, reaching a record $185,000, and the annual growth rate accelerated to more than 7.7 percent in the first half of 2017.
"As far as home prices go, we are finally leaving those pre-recession records behind and forging into new territory," said Hulya Arik, THDA economist and author of the report.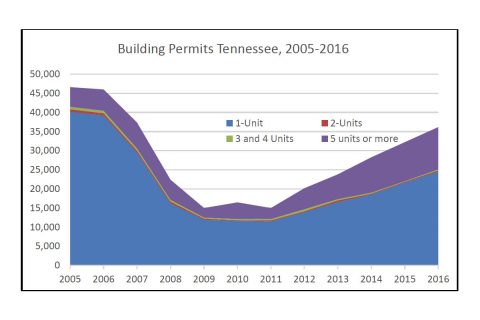 These numbers come from THDA's annual Housing Market at a Glance report with the most recent data available as of the start of 2018.
According to the report, the number of single-family homes sold in Tennessee jumped 10 percent in 2016, reaching the highest number since 2006.
"Broadly speaking, we found a lot of good news for people who already own their home and much more mixed results for Tennesseans who currently rent," said Arik.
Among the good news, only 4.4 percent of Tennessee homeowners owned more on their mortgages than their homes are worth as of the first quarter of 2017, a sharp decline from the 6.2 percent of Tennessee homeowners who were "underwater" just one year earlier. That number reached nearly 17 percent at its peak in June 2010.
On average, 76 percent of homes sold in Tennessee in 2016 would have been affordable to a family earning the state's median income, a slight improvement over the 75 percent for 2015.
For 2015, 36.4 percent of all Tennessee households paying rent or mortgage payments met the federal definition of "cost burdened," meaning they paid more than 30 percent of their total household income toward housing costs. This represents more than a full percentage point decrease over the 37.5 percent average in 2014.
Among Tennessee's renters, 45 percent of households were cost burdened in 2015, compared to 48 percent nationwide. Among Tennessee homeowners with a mortgage, 29 percent were cost burdened, compared to 32 percent nationwide.
Income growth among Tennessee's renters has not kept pace with rent hikes. In fact, average monthly rent has continued to increase steadily since the housing market crash began in December 2007 despite the fact that average household income for Tennessee renters did not recover to pre-recession levels until 2015.
Among Tennessee's homeowners, average household income did not recover to pre-recession levels until a year later, 2016, though the average monthly cost of homeownership remained lower than its pre-crash peak.
Privately-owned housing units authorized by building permits in 2016 in Tennessee increased by 12 percent over 2015. However, the number of building permits issued has not returned to its peak level reached in 2005.
The complete 2017 Housing Market at a Glance is available on the Recent Publications page in the Research & Planning section of THDA.org.
About the Tennessee Housing Development Agency
As the State's housing finance agency, the Tennessee Housing Development Agency (THDA) is a self-sufficient, publicly accountable entity of the State of Tennessee. Our purpose is to meaningfully expand affordable housing opportunities for Tennesseans.
More information about THDA can be found online at THDA.org.