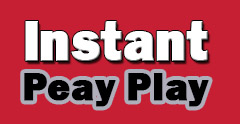 Clarksville, TN – With baseball and track and field putting a wrap on their respective season's this past week, Austin Peay State University's athletic department saw the end to a very successful 2017-18 school year.
Overall, the department posted a combined win-loss record of 200-167-3 over the school year, with 10 of the 16 teams (baseball, men's basketball, football, men's golf, women's basketball, women's golf, soccer, softball, women's tennis and volleyball) finishing with .500-or-better records.
Three teams – volleyball (30), softball (39) and beach volleyball (11) – all set program single-season win records, while a fourth — football (8) — tied their program's single-season win record.
There was one Ohio Valley Conference championship (volleyball), with three teams advancing past their OVC Championship Tournaments, as volleyball earned its second trip to the NCAA Volleyball Championship Tournament, while men's basketball participated in the Collegeinsider.com Tournament and softball in the National Invitational Softball Championship Tournament.
The department also had a banner year in picking up OVC honors, with five coaches (Will Healy-football, Matt Figgers-men's basketball, Taylor Mott-volleyball and Amy McCollum/Sara Robson-women's golf) earning their respective sports OVC Coach of the Year honors.
Healy also took home the Eddie Robinson Award as the top coach in the Football Championship Subdivision (FCS).
Nine athletes from six different sports took some of their sports top individual honors with Ashley Slay (volleyball), Lidia Yanes Garcia (women's tennis) being named OVC Player of the Year; Jeremiah Oatsvall (football), Fabienne Schmidt (women's tennis), Terry Taylor (men's basketball), Morgan Bradley (outdoor track & field) and Bailey Shorter (softball) being selected as OVC Freshman of the Year; while Kristen Sucker (volleyball) as named OVC Setter of the Year and Morgan Rackel (softball) as OVC Pitcher of the Year.
Along with some of the conference's top individual honors, the Govs also placed 42 student-athletes on All-OVC teams, with 17 earning All-OVC First-Team selections: Kirstin Robertson (soccer), Slay, Stucker (volleyball), Brianna Alexander (women's basketball), Ashton Goodley (women's golf), Garcia, Schmidt (women's tennis), Almantos Ozelis (men's tennis), Chase Korte (men's golf), Taylor, Averyl Ugba (men's basketball), Jaison Williams, Gunnar Scholato, Kyran Moore (football), Michael Costanzo (baseball), Rackel, Danielle Liermann (softball); 12 All-OVC Second-Team selections: Morgan Drawdy (soccer), Christina White, Brooke Moore (volleyball), Helena Kuppig (women's golf), Oatsvall, Ryan Rockensuess, Kyle Anderson (football), Parker Phillips, Garrett Giovannelli, Jacques Pucheu (baseball), Kacy Acree, Shorter (softball) and 13 All-OVC Newcomer Team picks: Drawdy (soccer), Reagan Greene (women's golf), Korte (men's golf), Ugba, Taylor (men's basketball), Kyle Anderson, Oatsvall, Ahmaad Tanner (football), Harley Gollert (baseball), Rackel, Shorter, Natalie Schilling, Kelly Mardones (softball).
While the last chapter of the 2017-18 school year is over and now a part of the Govs rich sports history, just remember it's just 68 days until the 2018-19 chapters begin for the Govs.