Clarksville Police Department

Clarksville, TN – Dickson County's Emergency personnel have faced high stress situations over the past several weeks. Its dispatch center, whose actions are not highly visible to the public, have worked late hours, taken numerous calls and dealt with the emotional fallout over this time-frame.
The dispatchers at Clarksville Police and Fire Dispatch and its partnering agency, Montgomery County 911, raised money to support their fellow dispatchers in Dickson County.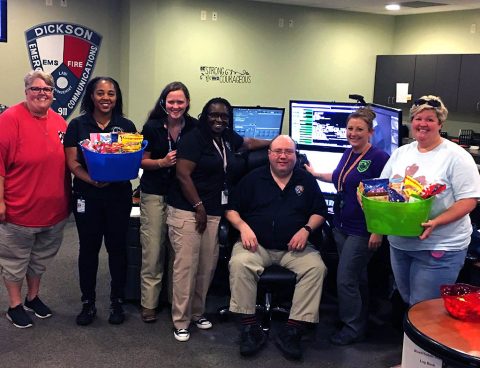 They delivered gift baskets filled with snacks and stress relievers to promote goodwill between agencies and to reinforce that the individuals that make up the 'thin gold line' of emergency communications will always be there for them.