APSU Sports Information
Clarksville, TN – With the opening day of its fall practice schedule just days away, Austin Peay State University's (APSU) baseball team will welcome 16 newcomers to the squad for the upcoming campaign.
The 16-man incoming class will feature 10 freshman and six transfers.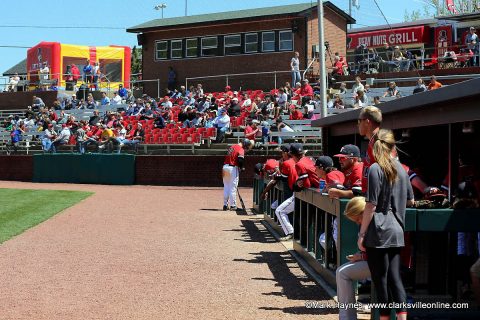 Positionally, the newest Governors will provide six pitchers, a pair of two-way players, five outfielders and three infielders.
Seven members of the class hail from Tennessee with another eight states represented, including Alaska, Oregon and Oklahoma along with mainstays Alabama, Florida, Illinois, Georgia and Mississippi.
Other highlights of the class include:
Luke Brown, of Greenbrier, Tennessee, who was a member of the 2012 Goodlettsville Little League team that won the U.S. Championship at the Little League World Series.
Gino Avros, of Clarksville, who was a member of the Rossview High School Class AAA State Champions in 2018.
Tupelo, Mississippi product Drew Hurst, who helped lead his high school to a Mississippi Class A state championship.
A pair of pitchers from Feather River College – Nolan Monaghan and Tucker Weaver – who helped that program reach the California Community College Northern Super Regionals in 2018.
Sebastian Martinez, of Port St. Lucie, Florida, who will join his brother David to become the first pair of brothers to play for the Governors since the Harper brothers (Ryne and Reed).
Complete bios for each of the Governors incoming class members can be found by clicking on their names.
2019 Austin Peay Baseball Incoming Class