Clarksville Police Department

Clarksville, TN – Clarksville Police report that on Wednesday, October 10th, 2018 around 8:00pm, a 53 year old man driving a Ford F350 pickup was stopped for a redlight in the southbound lane of US 79N near Cracker Barrel Drive when, for an unknown reason, a 65 year old woman driving a Chevy Cavalier, traveling southbound, collided into the rear-end of the stationary Ford F350.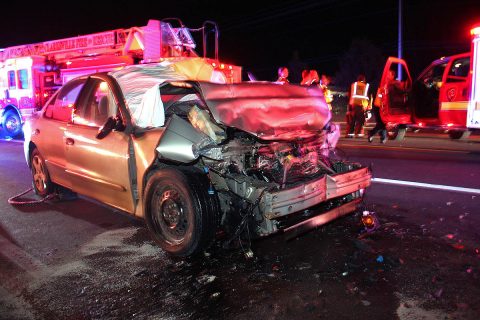 The 65 year old woman died at the scene.
There are no indications that a seatbelt was being worn.
The driver of the Ford F350 was checked by medical personnel and released.
Officer Van Beber is the lead investigator.