Clarksville Gas and Water Department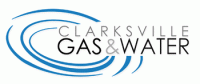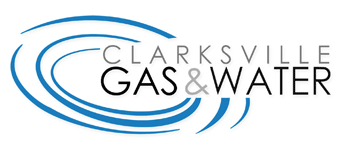 Clarksville, TN – Clarksville Gas and Water Department crews worked for 21 hours Sunday and Monday to repair a 12-inch sewer main line that failed near the intersection of Trenton Road and Stillwood Drive.
The break was 18-feet deep and under a large entrance wall for the Timber Springs subdivision.
A 6-inch high-pressure gas main, a 2-inch gas main and a 12-inch water main all were in the same area, and care had to be taken during excavation to minimize potential damage to other utilities, CGW officials said.
The ordeal began at 1:37am Sunday when the CGW emergency after-hours phone line received a report of a sulfur like smell and possible gas odor. A gas-leak technician arrived at 1:47am, diagnosed the sewer problem and called in a sewer crew to investigate.
The water/wastewater supervisor was on the scene at 2:47am Sunday and the Wastewater Collections System Manager and a sewer construction crew mobilized and responded at about 3:00am to begin repairs in accordance CGW Sewer Overflow Response Plan.
An emergency locate for underground utility lines was called in to Tennessee 811. Under state law, a crew cannot start digging until 2 hours after an emergency locate call has been made.
The damaged force main was on a large manifold where several sewer lift stations pump into it and it is not possible to stop flow without causing a multiple-point overflow. During excavation, the crew damaged and repaired a 2-inch gas main that was not mapped.
A CDE crew also was called in to pull an electric meter off the entrance wall. The wall and some trees had to be demolished in order to access the sewer main below it.
CGW officials said the Wastewater Collections System Manager and the repair crew performed admirably during the late-night emergency. Seven crew members responded and were on the clock by 3:00am Sunday. Two more crew members were on the clock at 3:30am. The last two were on the clock at noon and 3:00pm Sunday. The crew worked until 12:15am Monday, totaling a 21-hour emergency repair operation in which 7 feet of 12-inch force main were installed.
Around 10:00am Monday, crews were finalizing cleanup and spreading lime over the affected area. As required by the Tennessee Department of Environment and Conservation (TDEC), signs will be posted on a nearby creek to meet public notification requirements and a sewer overflow report has been submitted as required.
CGW officials said there was no contamination of drinking water, nor any intentional release of raw sewage during the event.
About Clarksville Gas and Water
Clarksville Gas and Water is proud to safely and efficiently deliver natural gas, water and sewer services to the citizens of Clarksville-Montgomery County by a courteous and professional team of knowledgeable employees.
Natural gas service is also provided to Robertson and Cheatham counties in Tennessee, Christian and Todd counties in Kentucky and to the Fort Campbell, Kentucky military installation.
CGW is also home to the City Engineering Office that provides expert design and support for water and sewer system capital improvement projects.
Clarksville Gas and Water Department's main office is located at 2215 Madison Street, Clarksville, Tennessee. The phone is 931.645.7400. Hours are 8:00am-4:30pm Monday-Friday.
For an emergency after hours, call 931.645.0116, 4:30pm-8:00am Weekends and Holidays.
For more information about Clarksville Gas and Water, visit their website at www.clarksvillegw.com