Montgomery County Sheriff's Office (MCSO)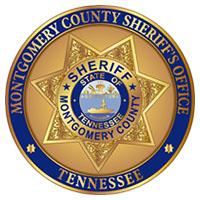 Clarksville, TN – Fugitive Erastus James Mummery, age 34, was apprehended by the Montgomery County Sheriff's Office (MCSO) on Saturday, November 24th, 2018.
Deputies received a tip he was located at a home in the 4500 block of Bartons Creek Road. Mummery was taken into custody after leading deputies on a short foot pursuit through a field behind the residence.
One deputy was injured during the foot pursuit. He was treated by Emergency Medical Services at the scene. No one else was injured during the pursuit.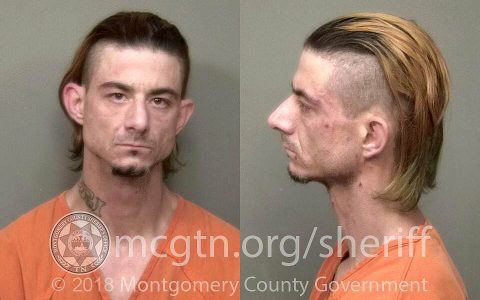 Mummery was wanted for four counts of theft, two counts of evading arrest, two counts of a convicted felon going armed, drug paraphernalia, possession of meth, driving on suspended license, escape, and criminal impersonation.
He was also wanted by the Clarksville Police Department for burglary, theft of a motor vehicle, and vandalism.
He faces additional charges of evading arrest and possession of meth from Saturday's incident.
"Mummery is linked, along with three others, to several storage unit burglaries, a motorcycle theft, and vandalism in the city. These thefts exceeded $28,000 in stolen property. All of those crimes along with the new charges today are just the ones we know about," said Montgomery County Sheriff John Fuson.
"It is upsetting to learn that one of our deputies was injured during this apprehension, but we will continue to do our part to bring criminals like this to jail. It is my hope that the DA's Office will ensure Mummery and the others, get the time they deserve," added Fuson.
Mummery's bond is $388,000.