UT Athletics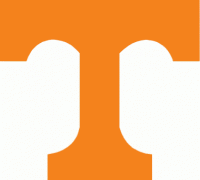 Auburn, AL – No. 5 Tennessee Vols dropped its regular-season finale Saturday against Auburn, 84-80, at Auburn Arena.

The Vols (27-4, 15-3 SEC) fought hard and tried to claw back into the game, but the Tigers (22-9, 11-7 SEC) had an answer every time. The key stat to the game was Tennessee's 13 turnovers that led to 19 points for Auburn.

National Player of the Year candidate Grant Williams led all players with 25 points on 8-of-12 shooting to go along with nine rebounds, three assists and two blocks.
Point guard Jordan Bone added 17 points and seven assists, while Jordan Bowden had a solid day off the bench with 16 points and six rebounds. Admiral Schofield rounded out the double-digit scorers for UT with 13 points.

Chuma Okeke paced the Tigers in scoring with 22 points, while Jared Harper and Bryce Brown finished with 16 points apiece. The trio combined to knock down nine of AU's 13 3-pointers in the game.

Auburn opened the second half on a 7-0 run to pull ahead of UT, 42-41. Tennessee regained the lead, but a 13-3 swing midway through the half by the Tigers shifted the momentum in their favor.

UT never trailed by more than two possessions in the second period, but Auburn had the hot hand in the frame, shooting 54 percent from the field to stifle a comeback. The final blow was a 3-pointer by Samir Doughty with 1:13 left after Williams had blocked a shot in the paint to send the ball out beyond the arc. It capped off four straight threes by the Tigers.

The Vols led by as many as 11 in the first half, but Auburn fought back with a 9-2 run to make it a four-point game with 40 seconds left, capped by a layup from Harper. Williams responded by drawing a foul and connecting on both free throws.

The Tigers, who led the SEC in 3-pointers entering the contest, drained six treys in the first half to keep the game within reach. Okeke led all scorers with 13 points in the half behind a couple of threes.

Tennessee was efficient on offense during the opening 20 minutes, shooting 55 percent (17-of-31) from the field. Bowden dropped 12 points on 5-of-7 shooting and grabbed four rebounds to fuel the Big Orange to a 41-35 advantage going into halftime.

The Vols will be back in action on Friday in Nashville, as they begin play in the quarterfinals of the SEC Tournament following a double bye.