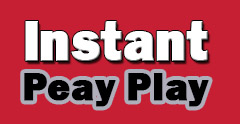 Clarksville, TN – After a solid junior year as the Austin Peay State University (APSU) baseball team's number two weekend starter in 2018, Jacques Pucheu has shined in the first few weeks of 2019 season as the team's new number one hurler come the weekend's pitching matchups.
Pucheu, a native of Gulfport, MS, is 2-0 in four starts this season, including eight innings of shutout baseball this past Sunday at Murray State, in a 2-0 victory, where he gave up just two hits to the Racers while striking out seven on just 91 pitches.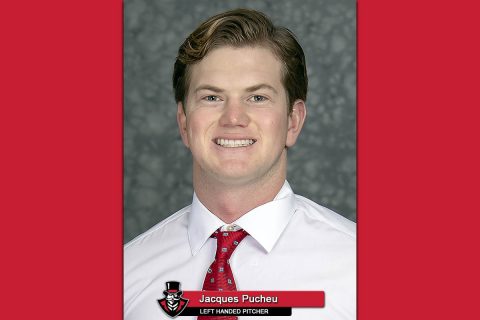 This is coming off a seven-inning no decision last weekend at Indiana State where he gave up two hits, three walks and no runs, while striking out nine.
Overall in his four starts this season, Pucheu has posted a 1.08 ERA and 27 strikeouts, in 25 innings of work, with opponents hitting just .129 in 85 at bats, as he carries a 0.72 WHIP in giving up just 11 hits this season – to go along with seven walks.
All those numbers top the Govs pitching staff this season, while his ERA is the third-lowest in the OVC and his opponent's batting average being the lowest among OVC pitchers by 60 points. Pucheu's strikeout total is tied for second-most among conference pitchers.
His first victory came versus Northern Illinois, the Govs first win of the season, going four innings and giving up four hits and a run while striking out six.
Pucheu's other start was a no-decision to Kentucky, during the season's opening weekend, giving up two runs on three hits and a walk, while striking out five.
All of this comes after he posted a 7-4 win-loss mark in 2018, with a 4.03 ERA and 101 strikeouts in 89.1 innings of work and earning All-Ohio Valley Conference Second-team honors.
His 100+ strikeouts in 2018 were just the third time in the program's history a pitcher had reached the 100-strikeout mark in a season.
Coming into the season Pucheu was a marked man, being selected as the OVC's preseason Pitcher of the Year choice among conference coaches, but he has stepped up as the Govs number one starter so far this season — living up to the preseason pick and then some.