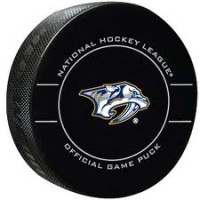 Anaheim, CA – The Nashville Predators are limping to the finish line of the regular season, unable to find ways to win. Tonight, they dug a two goal deficit, only fight back to lose 3-2.
As the Nashville coaching staff continues to try and find the line combinations that will "click" the Predators are still making too many turnovers and not capitalizing on their opportunities.
Ryan Getzlaf got the Ducks on the board first just 3:30 into the opening frame, taking a Josh Manson stretch pass and ripping a snap shot past Nashville goalie, Pekka Rinne and the Ducks would take the early lead, 1-0.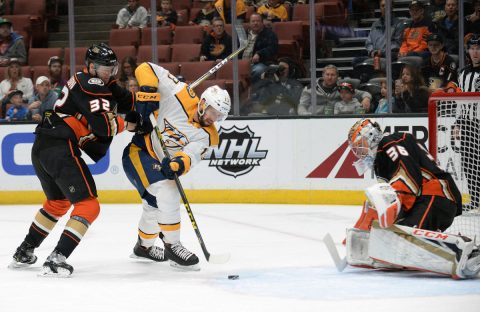 Then at 10:56 of the first period, Jakob Silfverberg skates to the face-off circle and ripped a shot past Rinne for the 2-0 Anaheim lead. That's how the first period would end.
Nashville came out in the second period with more energy, stretching the Ducks to the wide side hoping to create some turnovers of their own.
Then at 13:59 Daniel Sprong made a move around a Predators defender then flipped a back handed shot over the shoulder of Pekka Rinne and now the Ducks had a commanding 3-0 lead.
But wait. Here comes Filip Forsberg.
At 14:16 of the third period Forsberg would set up in the left circle and rip a one time for the solo goal. The power play goal would bring Nashville to within two goals, 3-1.
Forsberg again, at 15:14 when he would walk into the circle and rip a wrist shot past John Gibson for the second power play goal of the night, and Nashville trailed, 3-2.
But that's all they would have on this night. Nashville falls 3-2. They had every opportunity to gain ground on their closest rivals tonight as Winnipeg and St. Louis both lost their games tonight.
Nashville travels to Los Angeles for a match with the Kings on Thursday night.