Written by Maria Yager
Blanchfield Army Community Hospital Public Affairs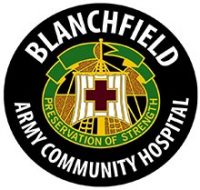 Fort Campbell, KY – He's perfectly healthy but Flat Stanley will spend his spring break at the hospital. Employees at Blanchfield Army Community Hospital will host the children's book character Flat Stanley, along with some of his friends, beginning March 25th, where they will learn about careers in medicine.
"There is a growing demand for healthcare workers in the U.S. and this outreach is an opportunity through Flat Stanley to introduce different health professions to children and members of our community," said Maj. Valerie Bartonico, chief, Human Resources Division, Blanchfield Army Community Hospital. "With Flat Stanley, our team will highlight different jobs in the hospital for both civilians and Soldiers, including required skills and education."
Flat Stanley is a children's book character who was flattened out as thin as a sheet of paper after a bulletin board fell on him in his sleep. Stanley's new shape allows him to do special things including climbing in an envelope and traveling the world for the price of a postage stamp.
He previously spent winter break with employees from Blanchfield, who documented his holiday travels for students at the hospital's Partner in Education school, Northeast Middle School.
"The adventures were absolutely amazing and the kids were completely engaged. From the [Flat Stanleys] who stayed in the hospital to the ones who went to Canada and Arizona, the kids love learning about new places. This is how we spark their interest. We get them to ask questions," said Northeast Middle School teacher Jennifer Parrish.
Dubbed #bachstanley, project updates were posted to the hospital's Instagram page over the winter break, allowing community members to follow along.
This spring break Flat Stanley will visit Blanchfield so students can learn more about careers in healthcare. After spring break, letters and photos of Flat Stanley and his friend's experiences will be displayed at Northeast Middle School.
Students from Fort Campbell and the surrounding communities can also be included by following his adventures on the Blanchfield Army Community Hospital Instagram page available at
www.instagram.com/blanchfield_hospital/
The updates will be posted on Instagram March 25th through April 5th covering the spring break period for students on Fort Campbell, Montgomery County and Christian County.
Located on Fort Campbell, Kentucky, Blanchfield Army Community Hospital employees nearly 2,000 Soldiers and federal civil service employees who support the medical readiness of Soldiers from the 101st Airborne Division (Air Assault) and Fort Campbell. They also provide primary care service to more than 72,000 enrolled Soldiers, Retirees and their Family members.
Additionally, specialty care, including emergency medicine, surgery, women's health and inpatient care services are provided to more than 92,000 eligible beneficiaries within the 40-mile radius of Fort Campbell.