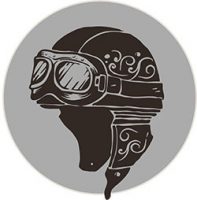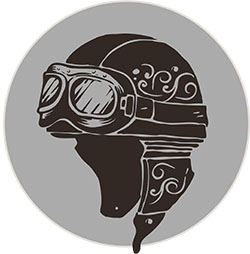 Clarksville, TN – The one recurring theme that runs through this blog is the people I meet. Since the first time I threw my legs over a motorcycle, people came into my life that I would have never met without it.
My recent trip to Texas was no different.
We started with 7 motorcycles and 8 people. From the starting point, I immediately met two veterans who were joining us. Once we reached our destination, I met two more, and our "group" was set.
I've been blessed to ride with, and become friends with, first responders, veterans, mothers, sisters, and businessmen. They don't want anything from me. They just want to ride.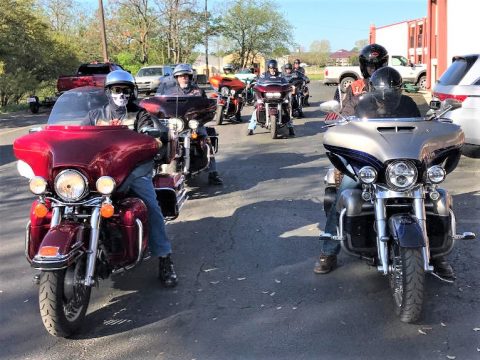 I didn't serve in the military so I don't have any idea what that brotherhood is about, but I can assure you, just watching them together sharing stories of the "old days" is a real blessing. When you get to hear stories from their service, you realize that there's NO WAY you could ever repay them.
You also realize that without hesitation, they would do it all again.
The logistics of the group ride is unique. You're riding with people you've never ridden with, so the "learning curve" is important to get to know your partners to ride as safely as possible. That means I have to be at my best as well.
Our lives may depend on it!
When we're done riding for the day, we settle down with a meal, or maybe over a couple of beers, but that's when we really get to know each other. Our down time is spent with each other.
Along the way, I meet random people at gas stations, convenience stores, restaurants and hotel lobbies. Even the owner of a donut shop.
I even met three bikers from North Dakota. I've NEVER met anyone from North Dakota, but there they were, on motorcycles, riding the Texas hill country.
People are drawn to the motorcycle. Their eyes light up. It starts conversations with people I would have never met without it. Some of them share their stories of when they used to ride and can no longer enjoy the experience. They're my favorites!
I traveled with some special women this week. The Sgt. Major's wife who rides a motorcycle as good if not BETTER than most men I know. The blind girl who is an artist and painter and who proves to EACH of us that there's NOTHING that can hold us back if we put our minds to it. She's a true testament to the human spirit!
Finally, the chance to visit friends who live in Texas. A man who has been a real life mentor to me and has survived the living hell that IS cancer.
I'm proud of my career, but I quickly learn that in the 'REAL" world, there are people who sacrificed and suffered for me. Who face each day with disabilities. Who survived life threatening illness or injury, and through it all, this motorcycle has brought us together. Brothers and sisters!
This journey I'm on reaffirms to me, that regardless of the life path you've chosen, be grateful for the people God puts in your path. They're there for a reason. Hold them close and be honored by them.
I wouldn't change a thing.