Clarksville, TN – Clarksville Police report on March 3rd, around 5:00pm, a juvenile was hit in the area of Reynolds Street and Vine Street.
According to the driver, a group of juveniles were playing near the roadway and a 14 year old unexpectedly darted into the roadway and the driver of a Ford Fusion was unable to stop the car and struck the teenager. The juvenile was transported to Vanderbilt University Medical Center, treated, and released.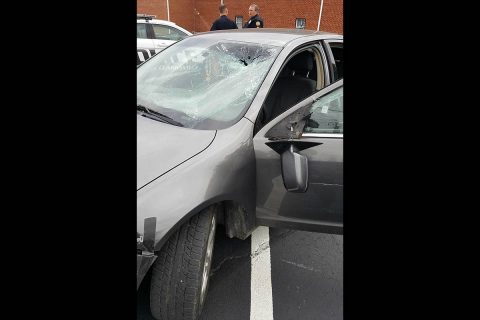 When officers arrived on the scene, Zachary Stanley, age 29, had a smell of an alcoholic beverage about his person.
He was administered field sobriety tests which were performed poorly. He was taken to Montgomery County Jail and administered a breathalyzer test and far exceeded the BAC concentration of .08.
Zachary Stanley, age 29 was booked into Montgomery County Jail and charged with Driving Under The Influence. His bond is set at $10,000.
The lead investigator is Officer Burton.