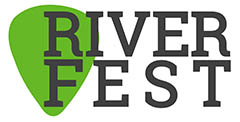 Clarksville, TN – Clarksville Parks and Recreation are looking for sailors of all kinds are invited to participate in the 13th annual Riverfest Regatta, presented by US Bank, Saturday, September 7th, 2019 at McGregor Park as part of the Riverfest Festival.
The event will begin at 1:00pm and check-in will take place at 11:30am at the McGregor Park Boat Ramp. All boats must be checked in no later than 12:30pm.
The heats will be timed with the fastest time in each division declared the winner.
Competition will be in six divisions: Adult Open, Youth with Adult, Business & Industry, Church/Civic Organization, City/County and new this year, Military.
Boats will be judged before the race for specialty awards.
The following awards will be announced and presented at the conclusion of the regatta:
Ship Shape Award: most creative boat design.
Cardboard Queen Award: the prettiest boat in the regatta.
Team unity Award: most spirited and most organized team.
Team Attire Award: most creative team costumes.
Titanic Award: most spectacular sinking of your vessel, all components of your boat must be recovered to qualify.
First, Second, and Third place in each division.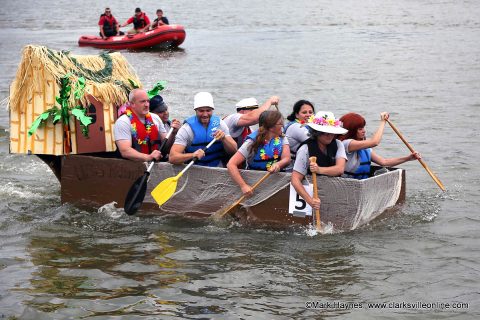 Registration for the regatta ends on September 4th. No walk ups or late entries will be accepted, so register soon. Cost to compete is $15.00 per boat.
To view the official rules or to register for the regatta, visit www.clarksvilleriverfest.com
About the Riverfest Festival
Riverfest brings more than 30,000 people to the banks of the Cumberland River in an arts and recreation celebration. The 32nd annual festival will be September 5th-7th, 2019. Music, art, family events, and more will fill McGregor Park. Admission and entertainment at the Festival are free and open to the public. More announcements will be made soon, as new events and entertainment are finalized.
To stay up to date on the Festival, visit www.clarksvilleriverfest.com, like Clarksville Riverfest on Facebook, www.facebook.com/clarksvilleriverfest, and sign up for the festival newsletter. The Festival is brought to you by the Clarksville Parks and Recreation Department.
For more please call 931.645.7476 or visit www.cityofclarksville.com
About the Clarksville Parks and Recreation Department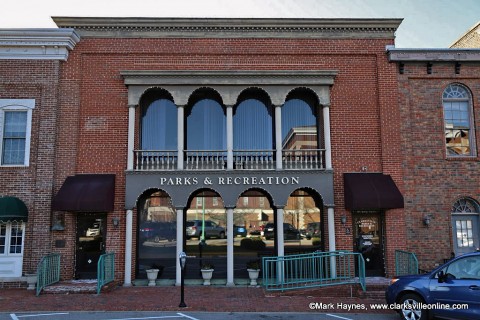 The mission of the Clarksville Parks and Recreation Department is to provide a variety of positive recreational experiences to enhance life values for individuals, families, and our diverse culture.
The Clarksville Parks and Recreation Department offers a wide variety of recreational facilities and activities for all ages, maintains more than 700 acres of parks and facilities, provides 22 park facilities that offer a variety of amenities, including playgrounds, picnic areas, walking trails and pavilions or picnic shelters and maintains three community centers with year-round programming for youth, adults and seniors, as well as four public swimming pools
The Clarksville Parks and Recreation Department is located at 102 Public Square, Clarksville.
To learn more call 931.645.7476.