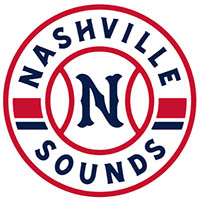 Nashville, TN – The Nashville Sounds were unable to complete a four-game sweep against the Omaha Storm Chasers Sunday night at First Tennessee Park, losing 7-4. Nashville scored runs in the eighth and ninth inning but were unable to stage a comeback.
Nick Solak led off the bottom of the first inning with the second inning. Scott Heineman scored Solak with his eighth home run of the season. That put Nashville up 2-0 early.
Taylor Featherston scored the first run of the game for Omaha with a solo home run in the top of the third inning. It was his first hit this season for the Storm Chasers. That cut Nashville's lead 2-1.
«Read the rest of this article»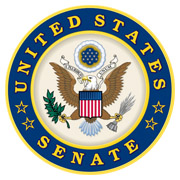 Nashville, TN – Middle Tennessee and East Tennessee are both home to some of the prettiest country in the state–and some seriously hard workers! I spent another week hearing from local leaders and business owners about some of the area's biggest challenges, and brainstorming ways to keep the economy thriving.
I stopped by the female-owned Crescent Sock Company in McMinn County. The owners' ancestors played a big role in the women's suffrage movement. Cathy and Sandra are descendants of Harry T. Burn, a local lawmaker whose vote made Tennessee the 36th and final state needed to ratify the 19th Amendment.
«Read the rest of this article»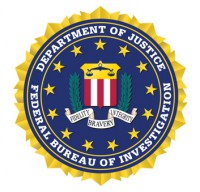 Memphis, TN – The Federal Bureau of Investigation (FBI) Memphis Field Office has relaunched a public awareness campaign to educate the public about the consequences of making school threats and remind community members hoax threats are not a joke.
Federal, state, and local law enforcement agencies follow up on every tip we receive from the public and analyze and investigate all threats to determine their credibility. Making false threats drains law enforcement resources and cost taxpayers a lot of money.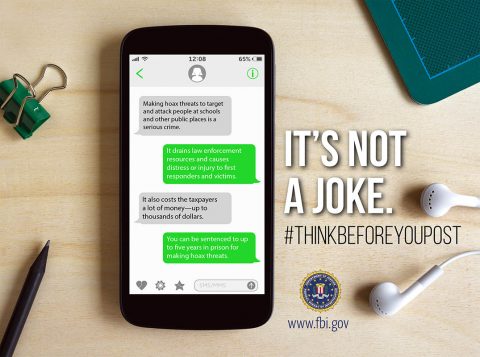 «Read the rest of this article»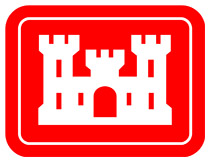 Nashville, TN – The U.S. Army Corps of Engineers Nashville District invites the public for a free tour of Cheatham Dam Lock and Dam and Hydropower Plant in Ashland City, Tennessee, 11:00am Central Time Saturday, September 21st, 2019.
The tour is limited to 45 people. Pre-registration is required for all tour guests, including minors. The deadline to register, provided there are still open slots, is seven business days prior to scheduled tour. Personal information collected during sign-up is used for security background checks.
«Read the rest of this article»
Nashville, TN – Ever wonder what Nashville Zoo is like at night? Now's your chance to find out at Zzzoofari Slumber set for August 31st- September 1st, 2019. Join the Zoo for a unique camping experience as you sleep under the stars just a short distance away from the snoozing animals.
Zzzoofari Slumber is an overnight camp session for families and escorted children (recommended for ages 4 – 12). Enjoy a variety of activities that include hayrides, carousel and zip line rides (until 7:00pm), inflatables, an animal show, crafts, evening hot dog and marshmallow roast and a full breakfast and admission to the Zoo on Sunday.
«Read the rest of this article»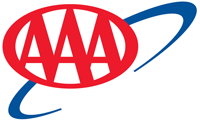 Tampa, FL – AAA says the national gas price average, $2.64, represents a seven-cent drop on the week as domestic gasoline stocks built by a surprising 4.4 million bbl, according to the Energy Information Administration's (EIA) latest data.
Contributing to the build was at least 1.2 million b/d of imports at U.S. ports. With the large bump, stocks now sit 235 million bbl – a U.S. stock level not seen in nearly five months (end of March).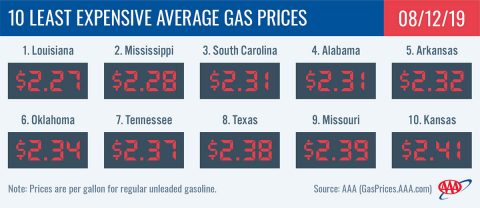 «Read the rest of this article»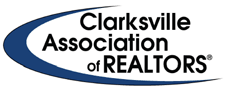 Clarksville, TN – On August 7th, 2019, the Clarksville Association of Realtors (CAR) presented F.U.E.L. (Full of Emmaus Love) a check for $13,541.71 at its quarterly General Membership Meeting. The money was raised during CAR's annual Appetite for Arts fundraiser held on April 13th.
«Read the rest of this article»

Clarksville, TN – The Austin Peay State University (APSU) football team took the field for its second scrimmage of the 2019 preseason Saturday night at Fortera Stadium, a stark contrast to the hot, humid early mornings the Govs have battled through for the last few weeks.
«Read the rest of this article»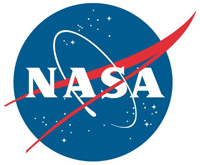 Washington, D.C. Two Proposals have been picked by NASA for concept studies that could help us better understand the fundamental nature of space and how it changes in response to planetary atmospheres, radiation from the Sun, and interstellar particles. The proposals will advance NASA's heliophysics program and could lead to better protection for both technology and humans as we travel farther from home.
Each of these Heliophysics Science Mission of Opportunity proposals will receive $400,000 to conduct a nine-month mission concept study.
«Read the rest of this article»