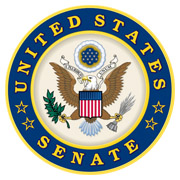 Nashville, TN – Middle Tennessee and East Tennessee are both home to some of the prettiest country in the state–and some seriously hard workers! I spent another week hearing from local leaders and business owners about some of the area's biggest challenges, and brainstorming ways to keep the economy thriving.
I stopped by the female-owned Crescent Sock Company in McMinn County. The owners' ancestors played a big role in the women's suffrage movement. Cathy and Sandra are descendants of Harry T. Burn, a local lawmaker whose vote made Tennessee the 36th and final state needed to ratify the 19th Amendment.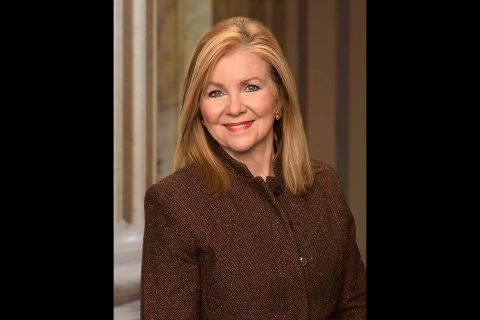 While meeting with so many businesses in our great state this week, I was once again reminded that Tennessee is a fantastic place to set up shop! Small businesses are the backbone of our economy and make up 99.5% of all companies headquartered in our state.
You might ask, who makes up the other 0.5% of businesses in our state? The answer, is companies like Amazon! At their Chattanooga fulfillment center, the site's senior leadership team briefed me on plant operations, offered an update on programs to promote workers within the company, and showed me what their charity, AmazonSmile, is doing to help the community.
I had a barrel of fun touring Chattanooga Whiskey. We appreciate hearing about their mission to bring back "Whiskey to the People! The distillers thanked me for supporting the Craft Beverage Modernization and Tax Reform Act of 2019, which changes how certain alcoholic beverages are taxed.
Nestled along the Cumberland Plateau in Marion County, Lodge Cast Iron is the largest manufacturer of cast iron cookware in the United States. For five generations the Lodge Family has operated its foundry in South Pittsburg. Lodge Cast Iron and its hard workers are proud to use materials made in the U.S.
Hamilton County is also home to BASF, one of the largest chemical producers in North America. They are proud to have a large footprint in our state, and employ around 300 Tennesseans at their Chattanooga and Sparta facilities.
Will Of The People
Spending time with local leaders and residents helps me understand how I can make everyday life a little easier for my fellow Tennesseans. In Cumberland, Meigs, and McMinn Counties, I consistently heard about the lack of access to health care in rural communities.
Folks were encouraged by my Rural Health Agenda, which comes directly at the request of small town mayors and community leaders. It will ensure Tennesseans can access quality care closer to home by establishing or expanding medical facilities and bringing more providers to our rural areas.
Our state is fortunate to have Tennesseans who are willing to put their lives on the line to keep us safe. On February 2nd, 2017, in an exceptional act of bravery, Officer Nicholas Diamond put his life on the line in an attempt to save a fellow officer. Officer Diamond embodies what it means to be a hero. On Monday, Rep. Jim Cooper and I presented him with the Law Enforcement Congressional Badge of Bravery.
August is the perfect time to make sure everyone's vaccines are up to date. Putting vaccines at the top of your checklist will ensure your kids and their classmates stay healthy during the school year.
Stay In Touch
As a reminder, you can reach any of my six offices in Tennessee to share a concern or request assistance with a federal agency. The phone number for my Washington D.C. office is 202.224.3344, the same number previously used by Senators Bob Corker and Bill Frist.
Be sure to follow my work on behalf of Tennesseans on social media:
Facebook: facebook.com/marshablackburn
Twitter: @MarshaBlackburn
Instagram: @MarshaBlackburn
My Best,

Marsha