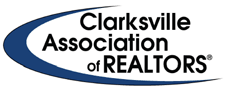 Clarksville, TN – On August 7th, 2019, the Clarksville Association of Realtors (CAR) presented F.U.E.L. (Full of Emmaus Love) a check for $13,541.71 at its quarterly General Membership Meeting. The money was raised during CAR's annual Appetite for Arts fundraiser held on April 13th.
At Appetite for Arts, three pieces of artwork created by students from the Clarksville-Montgomery County School System were auctioned off to local REALTORs® and members of the public.
The auctioned art was created by: Harmony Shields (1st grade- Pisgah Elementary) and Kaylee Scott (4th grade – Pisgah Elementary), both taught by Travis Stanley; and Ava Bellar, a 7th grader from Montgomery Central Middle School taught by Amanda Bantista. Combined, the live auction art sold for $2,275.
The event also featured a silent auction that included items donated by REALTOR® and Affiliate members of the Clarksville Association of Realtors.
"It has been my privilege this year to be able to assist, along with all the great members of the Helping Hands committee and members of the Clarksville Association of Realtors. The number of children that this program serves is at the same time outstanding and saddening that we have so many that go hungry over the weekends! We will continue to support this great program and continue to find ways to assist those in our community who need it," said 2019 Helping Hands Committee Chair, Monica Trigueros.
F.U.E.L. is a food subsidization program designed to feed Clarksville-Montgomery County school children through the weekend whose only food source may be the meals they are receiving at school. Individually wrapped items are discreetly made available to the qualifying students each Friday. The program is funded solely through donations and local fundraising efforts and operated through local churches and civic organizations.
For information about the F.U.E.L program or to find out how you can assist these children, please visit the F.U.E.L. website www.fuel4kids.org or contact Denise Skidmore at
About the Clarksville Association of Realtors
The Clarksville Association of Realtors has over 1070 active REALTOR members and 81 Affiliate Partners that work together to improve the public awareness of the value of Realtors to the community and to the benefits of their services.
The Clarksville Association of Realtors also serves to promote the success and future developments of its members in association with the Tennessee and National Associations of Realtors.