Clarksville, TN – The Austin Peay State University (APSU) women's cross country team will prepare for the biggest meet of its 2019 season, the OVC Championships, Saturday in Edwardsville, Illinois. The women's five-kilometer will begin at 10:00am, following the men's race.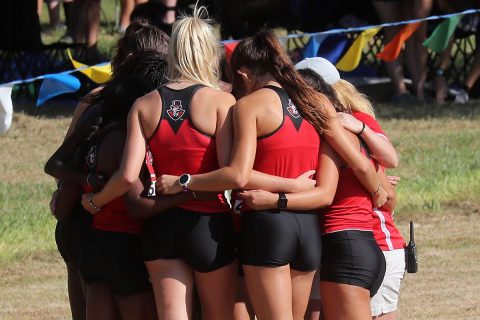 APSU will join ten other schools to battle in the 41st meet of the OVC Championship. The race will be held at the SIUE Cross Country course, a course where the Governors have already run earlier in the season.
Former OVC Runner of the week Emmaculate Kiplagat intends to prove herself as one of the best runners in the OVC, placing in the top-five among individuals in back to back meets. Five Austin Peay State University Governors posted top-25 finishes in the Murray State Open and will look to have similar outing on Saturday.
Valerie Brown, head coach for the APSU Governors, used these past two weeks to reflect on the ups and downs of their season.
"We've just been reminding them of the ability that they have," said Brown. "Reminding them of the tough workouts we have had throughout the season. Reminding that we have been to this course prior to this meet, and how more prepared than they should be than they thought at the beginning of the season.
"We talked a lot about racing as a team and staying together. We mentioned some of our girls had great meets at different times, but not the entire team having a great meet at one time. The confidence level for this meet is for them to lean on one another to compete to a level of a team championship level effort. That's what we been preaching for the past two weeks."