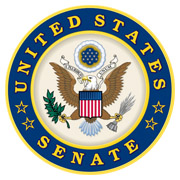 Washington, D.C. – Senator Marsha Blackburn (R-Tenn.), a member of the Senate Armed Services Committee and a conferee for the National Defense Authorization Act for Fiscal Year 2020, on Wednesday, December 12th, 2019, applauded the completion of the defense spending conference report. Senator Blackburn advocated for several provisions critical to groups in Tennessee that are included in the NDAA.
"This NDAA funds our key priorities of implementing the National Defense Strategy, rebuilding the military, and taking care of our troops and their families. Tennessee is proud to be home to multiple military bases," Senator Blackburn said.
«Read the rest of this article»

Morgantown, WV – The Austin Peay State University (APSU) men's basketball team could not overcome a stifling West Virginia defense in a hostile road environment, falling 84-53 to the Mountaineers, Thursday.
«Read the rest of this article»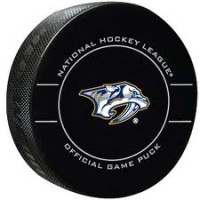 Buffalo, NY – In a back and forth affair tonight, the Nashville Predators came up short against the Buffalo Sabres, 4-3. Nashville held the lead twice tonight, only to lose it's grip against the Sabres.
Matt Duchene got things started in the first minute of the game when he drove the puck into the zone and slipped a shot past Linus Ullmark for the early 1-0 lead.
Jimmy Vesey then took a deflection off of a Rasmus Ristolainen shot on goal and slipped it past Juuse Saros in goal for the Predators and the game was tied, 1-1.
«Read the rest of this article»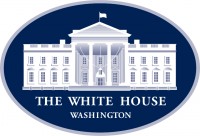 Washington, D.C. – Conservatives know that strong families are what make America thrive. They build up our neighborhoods, sustain our communities, pass down our values, and create a brighter future for every American citizen.
Yet for years, Washington has treated families as an afterthought—at best—and an outright barrier to "progress" at worst. U.S. President Donald J. Trump knows that bureaucrats shouldn't have the final say in raising our kids. So from child care to school choice to paid family leave, the Trump Administration is putting parents back in control.
«Read the rest of this article»
#15/14 Austin Peay at #5/5 Montana State
Friday, December 13th, 2019 | 7:00pm CT
Bozeman, MT | Bobcat Stadium | TV: ESPN3

Clarksville, TN – Game 14. Elite Eight. Quarterfinalists. All firsts that describe the Austin Peay State University (APSU) football team as it continues a run that outsiders have deemed indescribable.
Nonetheless, the Governors travel to No. 5 seed Montana State for a 7:00pm (CT), Friday matchup in the FCS Playoffs with the winner earning a ticket to the national semifinals.
«Read the rest of this article»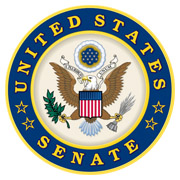 Washington, D.C. – U.S. Senator Lamar Alexander (R-Tenn.) today released the following statement on the announced United States-Mexico-Canada Agreement (USMCA):
"Updating NAFTA makes sense, and the agreement announced today will continue to raise family incomes and create even more good-paying jobs, which is good news for Tennessee auto workers and farmers," Alexander said.
«Read the rest of this article»

Clarksville, TN – The Clarksville Police Department will be holding their Tip a Cop Fundraiser event for Special Olympics at the O'Charley's located at 674 North Riverside Drive, on December 18th, 2019, from 11:00am-1:30pm and 4:30pm-7:30pm.
For those who can't come out and dine with us, yea want to give, donations can be dropped off anytime at O'Charley's, December 18th, between 11:00am-8:00pm.
«Read the rest of this article»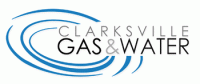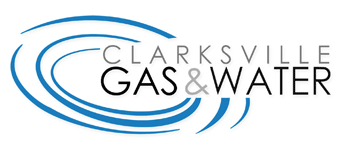 Clarksville, TN – On Thursday, December 12th, 2019, the Clarksville Gas and Water Department turned off water service on a section of Wilma Rudolph Boulevard from Forest Hills Drive to Union Hall Road for water main leak repair.
Low water pressure may also affect the vicinity during the work.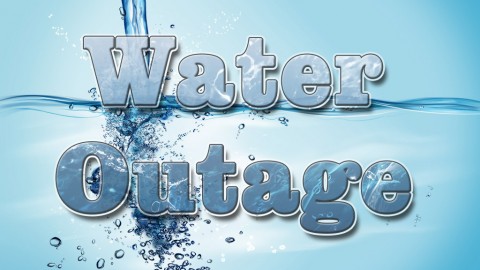 «Read the rest of this article»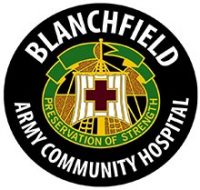 Fort Campbell, KY – Fort Campbell's Blanchfield Army Community Hospital (BACH) outpatient and specialty services will have modified hours this holiday season. The hospital remains open 24/7 for emergency services, inpatient care, and labor and delivery services. Please see the charts below for clarification of services offered over the holidays.
Byrd and LaPointe Soldier Medical Homes pharmacy, radiology, audiology, optometry and laboratory services will follow the same schedule as their medical home during the holiday schedule. The Town Center Pharmacy will open at 8:00am, December 14th and remain open normal Saturday hours.
«Read the rest of this article»

Clarksville, TN – Clarksville Police say Randy Joe Clark, who is no stranger to law enforcement and out on bond for Burglary, was indicted by the December grand jury in connection with burglaries and thefts committed, August 2019, around the Dover Road and Lafayette Road area.
He was arrested Wednesday, December 11th, 2019 and charged with: Four Counts Burglary, Six Counts Theft of Property, Unlawful Drug Paraphernalia, and Drug (Methamphetamine). Clark's bond is set at $11,000.
The investigator is Detective Steinlage.