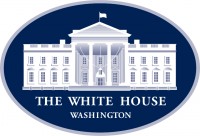 Washington, D.C. – Better infrastructure in every community is key to America's future. The list includes improved roads, bridges, airports, and other major projects that currently have to go through a maze of byzantine regulations to get over the finish line.
President Trump: My Administration is fixing this regulatory nightmare.
Thursday, January 9th, 2020, President Donald Trump proposed a new rule under the National Environmental Policy Act (NEPA) to ensure our infrastructure can be built in a timely, affordable manner.
"From day one, my Administration has made fixing this regulatory nightmare a top priority," the President said. "We want to build new roads, bridges, tunnels, highways—bigger, better, faster, and we want to build them at less cost."
The outdated regulations guiding NEPA haven't seen a major update of this nature in more than 40 years. President Trump's proposed rule would establish time limits of 2 years for the completion of environmental impact statements. The average time it takes right now to complete these reviews is nearly 5 years. It can drag on more than 7 years for highways.
President Trump: We're trimming this daunting permitting process