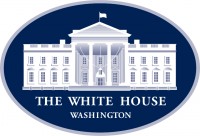 Washington, D.C. – "President Donald Trump starts off 2020 having presided over a lower average unemployment rate than any president at a comparable point in office in recorded history," Philip Klein reports in the Washington Examiner.
"Since February 2017, Trump's first full month in office, the monthly unemployment rate has averaged 3.9%. No prior president has averaged less than 4% over the first 35 months of his presidency. The closest was Dwight Eisenhower."
The unemployment rate for December held steady at a historically low 3.5%, according to Friday's jobs report.
"The Trump administration on Friday marked the 100th mile of wall construction along the southern border"—the first part of many more miles to come, Acting Homeland Security Secretary Chad Wolf says. "Officials have said that there is no comparison between the old Vietnam-era landing mats and the new 30-foot structures—complete with cameras, access roads, lights and other tech," Adam Shaw reports for Fox News.
"Naturally, the Barack Obama alums were in perfect sync with the dominant media narrative in the four days between the Qasem Soleimani strike and Iran's feeble retaliation. They helped feed the breathless headlines and feverish speculation that the coming conflagration would rattle the world . . . Instead, they all had egg on their faces for getting the big story wrong. Again," Michael Goodwin writes in the New York Post.
President Donald Trump's tweet in Farsi supporting Iranians who are protesting Supreme Leader Ayatollah Ali Khamenei has earned more than 350,000 likes, making it the "most liked Persian tweet" ever, Carlin Becker reports for the Washington Examiner.