Tennessee (11-6 | 3-2 SEC) vs. Ole Miss (9-8 | 0-4 SEC)
Tuesday, January 21st, 2020 | 8:01pm CT
Knoxville, TN | Thompson-Boling Arena | TV: SEC Network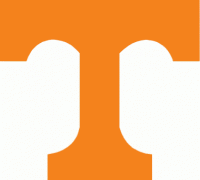 Knoxville, TN – The Tennessee Vols men's basketball team returns to home to Thompson-Boling Arena for a Tuesday night bout with Ole Miss. Tipoff is set for 8:00pm CT on SEC Network.
Tuesday's game can be seen on SEC Network, online through WatchESPN and on any mobile device through the ESPN App. Fans can access WatchESPN at espn.com/watch. Tom Hart, Mark Wise and Alyssa Lang will have the call.
Fans can also listen live on their local Vol Network affiliate to hear Bob Kesling and Bert Bertlekamp describing the action.
Last time out, the Vols used a smothering defensive effort and a huge 21-5 second half run to battle past Vanderbilt on Saturday night.
Senior Jordan Bowden led the way for UT, pouring in a game-high 21 points, finishing 7-of-11 from the field and 7-of-8 from the foul line.
Juniors Yves Pons and John Fulkerson were also incredibly efficient from the field, combining for a mark of 10-of-17 (.588) and tallying 12 points apiece.
The notable stat of the night was Vanderbilt finishing the night with an 0-of-25 mark from 3-point range. This was the first time since the inception of the 3-point shot before the 1986-87 season (a streak spanning 1,080 games) that the Commodores had failed to make at least one 3-point try.
Tennessee is currently riding a four-game win streak against Ole Miss and have won each of the last two meetings inside the friendly confines of Thompson-Boling Arena.
A win would give head coach Rick Barnes his 100th victory on Rocky Top and give the Vols their ninth consecutive victory over teams from the state of Mississippi.
Up next, Tennessee hits the road for a matchup with third-ranked Kansas. The contest is a part of the 2020 Big 12/SEC Challenge and ESPN's College Gameday will be on site for its weekly show, airing at 10:00am CT. Tipoff is slated for 3:00pm CT on ESPN.
The Series
Tennessee leads the all-time series with Ole Miss, 74-44, dating to 1924.
The Volunteers own a 42-12 edge when the series is played in Knoxville.
Tennessee is riding a four-game win streak in the series, including each of the last two meetings at Thompson-Boling Arena.
This is the only time these teams are slated to meet during the regular season.
A Win Would
Be Rick Barnes' 100th victory as Tennessee's head coach.
Extend UT's win streak over Ole Miss to five games.
Give the Vols nine consecutive wins over teams from the state of Mississippi.
Storylines
Tennessee's staff will sport Nike footwear Tuesday as part of the NABC's Coaches vs. Cancer Suits & Sneakers Week.
The Vols are 16-5 all-time in Suits & Sneakers games, including a 10-2 mark at home.
Tennessee made history Saturday at Vanderbilt when it held the Commodores without a 3-pointer for the first time since the 3-point line was introduced 34 years ago (snapping a streak of 1,080 games with at least one make).
After being inactive for the first 15 games of the season, redshirt freshman forward Uroš Plavšic was granted immediate eligibility by the NCAA on January 14th. He is averaging 4.5 points in 13.5 minutes off the bench in his first two college games.
Layup Lines
Tennessee leads the SEC in both scoring defense (59.6 ppg, 11th nationally) and field-goal percentage defense (.382, 21st nationally).
Tennessee ranks seventh among Division I teams in assist percentage, having assisted on 64.6 percent of its field goals this season.
Junior forward Yves Pons has blocked at least one shot in every game this season and ranks second in the SEC and 20th nationally with 2.6 bpg.
Pons leads all SEC players with 3.4 bpg during league play.
Junior John Fulkerson is shooting a team-best .649 from the field while averaging a career-best 11.1 points per game this season.
Fifth-year senior and preseason All-SEC guard Lamonte Turner announced on December 21st that he will no longer suit up for the Vols due to thoracic outlet syndrome. The Vols are 3-3 without him.
The Vols could potentially play a lineup that features five different nationalities: American, Finnish, French, Serbian, Uruguayan
About the Ole Miss Rebels
Ole Miss is currently in the midst of a five-game losing skid. Their last time out, the Rebels fell in a four-point nail biter to SEC leader LSU, 80-76, Saturday night in Oxford.
Ole Miss currently sits at 9-8 overall, but the Rebels have competed with nearly every opponent they've played this season, with five of their eight defeats coming by 10 points or fewer.
Under second-year head coach Kermit Davis, the Rebels look to steady the course and make it back to the NCAA Tournament for the second consecutive year. In his first season at the helm, Davis took a squad who had won just 12 games in 2017-18 to an eight-win improvement, a fifth-place finish in the SEC and a trip to the Big Dance.
The bright spot for Ole Miss has come from preseason first-team All-SEC selection Breein Tyree. Tyree is the Rebels' leading scorer and has averaged an eye-popping 29.7 ppg in his three appearances for Ole Miss in SEC play, which leads the SEC during conference action. Against LSU, he poured in a career-high 36 points to lead all scorers.
Sophomore forward KJ Buffen has also been a big contributor for the Rebels, ranking third on the team in scoring (10.2 ppg), first in rebounding (6.4 rpg) and blocks (0.8 bpg) and second in steals (1.5 spg) while starting all 17 contests.
Notable Ole Miss alumni include James Meredith, the university's first African American student. Meredith, following the inaugural address of then-president John F. Kennedy, chose to exercise his constitutional right to an equal education. He is most noted for his work during the civil rights movement, with his planned solo march known as the March Against Fear, and his work with the Voting Rights Act of 1965.
Tennessee Vols Last Game Against Ole Miss
A runner with three seconds left by consensus All-American Grant Williams lifted No. 7 Tennessee to a 73-71 victory over Ole Miss at The Pavilion on February 27th, 2019.
Ole Miss had an opportunity to respond, but All-SEC wing Admiral Schofield stepped up and took a charge to give Tennessee possession with one second left. The Vols inbounded the ball to run the clock out and clinch a double-bye for the SEC Tournament.
Williams led all scorers with 21 points on 7-of-13 shooting to go along with six rebounds, four assists, three steals and two blocks. Lamonte Turner helped spark Tennessee's offense in the second half, scoring 13 of his 17 points in the period on 6-of-7 shooting.
It was UT's defense that ended up being the difference in the game, holding the Rebels without a field goal during the final 2:40 in the game. Ole Miss was just 2-of-9 shooting from the field in the last nine minutes.
UM's high scoring duo of Terence Davis and Breein Tyree both dropped 16 points to lead the Rebels.
After Ole Miss hit the first shot of the second half, Tennessee responded with a 14-0 run to regain the lead at 48-41. Turner led the charge by scoring nine straight points.
During the final 11 minutes, neither team pulled ahead by more than one possession. With 2:40 left, Tyree drilled a 3-pointer to give the Rebels a 69-67 lead. With less than a minute remaining, Tennessee played tight defense and forced a last-second shot that bounced off the rim, but Ole Miss got the offensive rebound and made the Vols foul.
Blake Hinson knocked down both free throws to make it a 3-point game with 33 seconds left. UT responded with a jumper by Jordan Bowden to cut it to one. After a foul and a missed free throw, Williams drove to the lane and knocked down a jumper with three seconds left on the clock.
Memorable Vol Performances Against Ole Miss
Brandon Wharton scored 20 points, Rashard Lee added 17 and 10 rebounds, Isiah Victor poured in 16 points and C.J. Black totaled 15 and 13 rebounds as UT upset the 11th-ranked Rebels 77-67 in Knoxville on January 17th, 1998.
Gene Tormohlen grabbed 31 rebounds at Ole Miss on February 11th, 1957, to lift UT to a 98-88 win in Oxford. The 31 boards still stand as the second-best single-game effort in school history.
Carlus Groves went 11-for-12 (.917) from the floor, the fourth-best single-game average in UT annals, against the Rebels to lift Tennessee to a 98-86 win in Knoxville on February 19th, 1992.
Jeronne Maymon grabbed an incredible 10 offensive rebounds as part of an 11-point, 17-rebound effort against Ole Miss in the 2012 SEC Tournament in Nashville. Despite 21 points from Trae Golden and 15 from Skylar McBee, the Vols fell in overtime, 77-72.
Mississippi Lettermen Uncommon
Incredibly, Tennessee has had just one all-time letterman from the state of Mississippi. Sardis, Mississippi, native Torrey Harris played for the Vols from 1995-99.
Tenacious D
Even when the Vols have struggled to produce offense, their smothering defense has kept them afloat.
Tennessee has allowed only three of its first 17 opponents to score 70 points (Cincinnati, LSU and Georgia), and the Vols rank among the top 25 nationally in both scoring defense (11th, 59.6 ppg) and field-goal percentage defense (21st, .382).
The Vols also rank 12th nationally—and second in the SEC—with 5.9 blocks per game.
Diploma Culture
Having graduated last May, senior Lamonte Turner is taking graduate-level courses this season.
Junior guard Jalen Johnson graduated December 13th, while fellow juniors Jacob Fleschman and John Fulkerson project to complete their degrees in May.
Seven Earn Volscholar Status
Seven members of Tennessee's roster are wearing the VOLScholar patch on their jersey this semester: Jacob Fleschman, John Fulkerson, Davonte Gaines, Brock Jancek, Kofi Maze, Drew Pember and Uroš Plavšic .
To be eligible to wear the patch, UT student-athletes must achieve a 3.0 GPA in either of the two previous semesters, or they must own a cumulative 3.0 GPA.