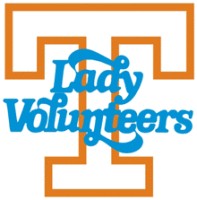 Nashville, TN – Junior forward Rennia Davis poured in 22 points to lead the No. 22/22 Tennessee Lady Vols basketball team to a 78-69 victory over in-state rival Vanderbilt at Memorial Gymnasium on Thursday night.

Davis scored 16 of her points in the second half to hit double figures in points for the 19th straight game and for the 33rd time in her past 34 games. Jazmine Massengill was Tennessee's (17-4, 7-1 SEC) second-highest scorer with 14 points, and Jordan Horston and Rae Burrell each turned in 11.

Vanderbilt (12-9, 2-6) was led by Koi Love who had 16 points. Kiara Pearl added 13.
Davis and Massengill got UT out to a 4-0 lead to start the game, but Vanderbilt rallied back to take the lead at 6-4 three minutes into the contest.
Horston hit a baseline three to put the Lady Vols back on top, but Vandy mounted an 8-2 run to lead by five with just over two minutes remaining in the quarter.
The teams traded buckets to close out the period, but Jordyn Cambridge banked in a long-range jumper at the buzzer to extend VU's lead to 21-15.

Burrell gave UT a spark to start the second stanza, knocking down a 3-pointer on UT's first possession to cut the deficit to three. She would strike again a minute and a half later, converting on an old-fashion three-point play to reclaim the lead for Tennessee at 23-21.
Vandy scored on a layup to tie it up just under four minutes into the quarter, but UT held the Commodores scoreless for another three and a half minutes while pouring in 11 points to stretch the lead to 34-23 before Pearl ended the drought with a trey at the 2:14 mark. Pearl and Chelsie Hall combined to build Vandy's run to seven unanswered points before Horston hit a free throw to bring the halftime score to 35-30.

The teams traded baskets through the opening minutes of the second half. UT maintained its five-point advantage until Carter and Fasoula combined for buckets on back-to-back plays to cut the score to 42-41 by the media break. Vandy would reclaim the lead following the timeout off a layup by Love.
The lead would change hands three more times before Davis nailed a 3-pointer to set off a 7-0 UT run that would put the Big Orange ahead at 51-46 with just over two minutes remaining in the quarter. The Commodores scored three points from the free-throw line before Davis hit a layup to set the score at 53-49 heading into the final stanza.
Massengill kicked off the fourth with a steal and a score, and Burrell followed it up with a running jumper on the next position to stretch Tennessee's lead to eight. Love turned in three points for Vandy, but Horston and Davis scored on back-to-back plays to build the lead to nine.
The lead would remain at nine until the 6:48 mark, when Pearl hit a three to give VU some life, cutting the score to 63-57. Tennessee answered with a 6-0 run to push the lead to 12 with 4:30 remaining in the game. UT maintained its double-digit lead until the final seconds when Hall hit a 3-pointer to cut the lead to nine, sending the Lady Vols home with a 78-69 victory.

Team Effort
Tennessee had four players in double figures (Davis – 22, Massengill – 14, Burrell – 11, Horston – 11), and every player who saw action contributed at least two points.

Burrell Back In Double Digits
Sophomore Rae Burrell came off the bench to turn in 11points against the 'Dores. It's the ninth time this season she has scored 10 or more points and the third time in SEC play.

Massengill Hitting Her Stride
Jazmine Massengill turned in her second double-digit performance in three games, setting a new SEC high of 14 points against Vandy while doling out three assists. She has now scored 10+ points on six occasions this season.
Davis Making Moves
Rennia Davis recorded her fifth 20+ game of the season and the 12th of her career. Twelve career games with 20+ points ties her with Semeka Randall and Daedra Charles for ninth all-time among Lady Vols. Additionally, this game moved her career total to 1,239, eclipsing Abby Conklin to rank 32nd all-time among Lady Vol scorers.
Shooting 50 Percent Or Better
The Lady Vols hit 51.7 percent of their shots against Vandy, marking the ninth time this season and the fourth time in SEC play they have shot 50 percent or better. That occurred only three times during the entire 2018-19 season.
Next Up For Tennessee Lady Vols Basketball
The Tennessee Lady Vols basketball team remains on the road, traveling to No. 1/2 South Carolina for a 12:00pm CT tilt on Sunday. The game will be televised by ESPN2 and Lady Vol Network radio stations.