Clarksville, TN – "I'm about to ruin 'Finding Nemo' for you." That's the warning Austin Peay State University (APSU) biology professor Dr. Mollie Cashner had while sharing a sneak peek at February 4th's Science on Tap presentation: "The Weird, Wonderful World of Animal Sex."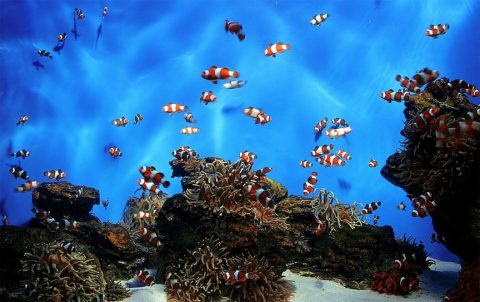 Clownfish – the type of fish Nemo and his dad, Marlin, are in the movie – are a good example of just how weird sex can be in the animal world.
To find out why "Marlin" actually should be "Marlena" in "Finding Nemo," you'll have to attend Science on Tap on Tuesday. Science on Tap happens at 5:30pm on the first Tuesday of every month at Clarksville's Strawberry Alley Ale Works.
Austin Peay scientists explore a different topic every month. Last month, computer science professor Dr. James Church discussed advances in facial recognition technology. Science on Tap is sponsored by the APSU College of STEM.
To learn more about Cashner's presentation, click here.
APSU hosting AP Day on Saturday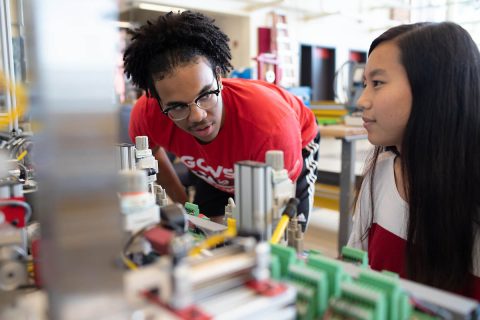 High school students will get a glimpse of college life and what it means to "Be A Gov" on February 8th during Austin Peay State University's AP Day.
Students will be able to explore the campus and meet with faculty and students. This event serves as an open house that allows visitors and their parents to meet with staff from admissions, financial aid, housing/residence life and the student life and leadership offices.
Bus tours of Clarksville and housing tours begin at 10:00am in front of the Foy Fitness Center on campus, and the departmental fair begins at 11:00am in the Foy Gym. Signs will direct guests to the center.
Other events include a campus tour and panel discussions with Gov students and parents.
To sign up for AP Day, go to www.apsu.edu/apday. For information about AP Day, contact the admissions office at 800.844.APSU, 931.221.7661 or .
Jiha Moon to speak Wednesday in Heydel Hall
Austin Peay State University's The New Gallery, with support from the APSU Center of Excellence for the Creative Arts and the APSU Department of Art + Design, begins the Spring semester of its exciting 2019-2020 exhibition season with Jiha Moon: Rooted.
The exhibit is open through February 14th at The New Gallery in the Art + Design Building on the APSU campus. Moon will give a public lecture at 6:00pm on February 5th in the building's Heydel Hall. There will be a reception from noon-1:00pm the following day, February 6th, and a gallery talk with Moon beginning at 12:30pm.
All events are free and open to the public.
For more about the exhibit, visit https://www.apsu.edu/news/january-2020-moon-exhibit.php.
APSU Govs Basketball on the road this week
The men's and women's teams visit Tennessee State on Thursday, February 6th, and Belmont on Saturday, February 8th. The women tip off at 11:00am on Thursday and 3:00pm on Saturday. The men tip at 7:30pm on Thursday and 5:00pm on Saturday. For more, go to www.letsgopeay.com.
Other Austin Peay State University happenings this week: