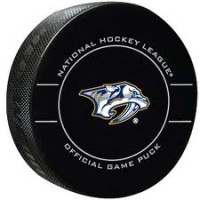 Chicago, IL – The Nashville Predators fell to the Chicago Blackhawks tonight 2-1 with just 48 seconds remaining in over-time. Alex Debrincat not only scored the game tying goal, but netted the game winner for the home team.
In a game where Nashville goalie Pekka Rinne was at his best, Chicago was able to catch him in a vulnerable situation for the win. Rinne stopped 36 shots on net for the night.
Nashville held the lead in this one for most of the night. Mattia Ekholm ripped a wrist shot past Corey Crawford to give the Predators the early 1-0 lead at 14:56 of the second period.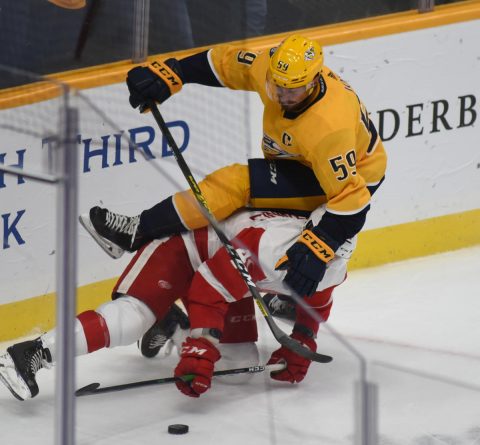 Nashville survived a Chicago onslaught in the first period to keep the game scoreless until that point.
Into the third period, the Blackhawks continued to put pressure on the Nashville netminder, but Rinne showed why he is a Vezina Trophy winner, keeping his team in the game.
At 9:05 of the final period thought, Debrincat produced the tying goal, re-directing a feed from Patrick Kane on the Chicago power-play and the game was tied, 1-1.
A controversial tripping call on Filip Forsberg though at 7:38 of the third period gave Chicago the man advantage to set up the equalizer.
In the overtime period after a Nashville shot on goal, Debrincat took the puck on a break-away and scored the game winner.
Nashville managed to gain a point from this game, but needs more points to have a chance to get into the wild-card race for the playoffs. The Predators return home tomorrow night to host the Columbus Blue Jackets at 7:00pm.