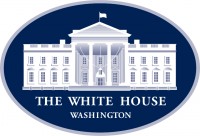 Washington, D.C. – Former NFL player Scott Turner became executive director of President Donald Trump's White House Opportunity and Revitalization Council last year. The Council focuses on help for urban and economically distressed communities throughout our country.

Turner sat down with Fox News this morning, where he addressed the recent protests, riots, and other current events facing America and its cities.
Scott Turner: We must stand together in unity as America
"The President and the Administration have launched full investigations" into the death of Minnesota man George Floyd, Turner said. Federal, state, and local authorities need to use every resource at their disposal to ensure justice is served quickly, he added.
For President Trump, justice means enforcing the law fairly. Whether you're a bad cop or a rioter hurting people on our streets, no act of violence can ever be tolerated.
Justice also means ensuring that every citizen has a real shot at the American Dream. President Trump's agenda, from job creation to criminal justice reform, is centered on bringing opportunity to every corner of our great country:
Real justice and progress for every American community will take time, but it starts with building on these important successes. "We need to stand together in unity as America and have those hard conversations and come up with viable outcomes and solutions," Turner said this morning.

"We have to value the life of every American—every American citizen, no matter your color, your ethnicity, [or] your social-economic background."

President Donald Trump: "We need healing, but we also need strength."

Press Secretary: Let's never forget the heroic men and women killed in duty