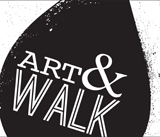 Clarksville, TN – Produced by The Downtown Clarksville Association, First Thursday Art Walk is a free, self-guided tour spanning a 5-block radius that combines visual art, live music, engaging events, and more in the heart of Downtown Clarksville.
The February Art Walk will be held on February 2nd, 2023 from 5:00pm until 8:00pm at the shops and galleries on Public Square, Franklin Street, and Strawberry Alley.
The participating businesses are listed below as well as a description of the work they will be exhibiting and the services they will be offering during the event.
First Presbyterian Church (213 Main Street)
First Presbyterian Church is thrilled to participate in the First Thursday Art Walk in February 2023 and host local artists Jane Olson & Peggy Bonnington.
Edward's Steakhouse (107 Franklin Street)
Edward's Steakhouse is proud to support the February 2023 First Thursday Art Walk which will feature PJ (Pam) Boyd.
"As I paint, time stops. There are no worries or thoughts of yesterday or tomorrow or what's for dinner as the colors flow. The inspiration for my work is the glory of God and the beauty of creation. Although I also work with acrylic and watercolor, I am especially drawn to the medium of alcohol ink for its bright colors and its ability to tell stories. I use the flow of these mediums to create semi-abstract scenes of beautiful color; then bring out in more detail what I see the medium has begun to create. I love for a viewer to become a part of the creation by seeing something in the art that is a part of his/her own life story. My art is a form of storytelling where the viewer becomes a creator. A story that cannot sometimes be put into words but one that flows from heart to heart. I love spending time with creative people including my three grandchildren, ages 11, 13, and 15."
Clarksville, Tennesee based artist, PJ (Pam) Boyd, has been honing her artistic skills since 2014 and now teaches private and group classes in the medium of alcohol ink. After a full life as a psychological examiner, teacher, and then attorney, her interest in art and encouraging other artists flourished. Her art has been included in coloring books and calendars and has placed Best in Class in juried art competitions. Her work has been exhibited at the Novadell Steakhouse (KY), Black Mountain (NC), The Sanctuary (Franklin, TN), The Gallery (KY), Hopkinsville Community College (KY) and commissioned by F&M Bank and others.

PJ's colorful art can be viewed at https://arttruth.wixsite.com/portfolio/portfolio and at Fine Art America at https://pj-boyd.pixels.com/ and can be purchased at www.pjfineart.com/
The Clarksville Collection (131 Franklin Street)
The Clarksville Collection is proud to support the February 2023 First Thursday Art Walk and will feature Mike Lugger during the event.
At 73 I'm a semi-retired aviation engineer and I'm finally following in my father's footsteps with his "out of the box" abstract art. My dad, in his lifetime, painted 1723 oil and acrylic paintings – all of which flowed directly from his imagination onto canvas and boards, I started painting and sculpting about ten years ago, and I finally figured out what dad meant by letting the work flow.
I've adopted the " out of the box abstract" concept and you will see all of the variances regarding that flow. My friends told me to show my work and potentially sell some pieces. So my first showing of my art is with Jody Isaacs in her shop " The Clarksville Collection" with her unique array of artful items that can stir the buying instinct of the wide variety of her new and regular customers. I am elated by her benevolence in choosing me to exhibit in this coming Art Walk.
Stop in for light refreshments and fantastic shopping in the heart of Historic Downtown Clarksville!
City Boy Country Life: A Lifestyle Collection (120 Franklin Street – Suite 114)
City Boy Country Life: A Lifestyle Collection is proud to feature NEW work from local artist Kris Lee and local photographer Donald Groves during the February 2023 First Thursday Art Walk.
Kris Lee is originally from San Jose, CA, but has resided in the Clarksville, TN area since 1999 when the US Army brought her husband to Ft. Campbell, KY. Upon his retirement in 2007, the family chose to stay and make Tennessee their permanent home.
While being a military spouse for most of her marriage, she has had a variety of different careers. Through it all she has had a passion for art, both performing and visual. A dancer as a child and through college, she is no stranger to the stage. As a college student, she majored in art, and as an adult, she dabbled in graphic arts for local advertising.
In 2016, after a creative drought, she was convinced by a family member to try oil painting. With no prior experience in this medium, she rose to the challenge. And, despite being primarily self-taught with some coaching from her family, she fell in love with the oils, canvas, and pallet knife.
Kris is an avid hiker and loves the beauty of the mountains and the Tennessee countryside. These very images are where she gets her inspiration to paint. She hopes to continue to hone her craft and share this beauty through her art with the world.
The Customs House Museum (200 South Second Street)
Art of the Horse
January 31st – April 9th | Kimbrough Gallery
This invitational show features a variety of 2D and 3D works of art inspired by the equine. Artists include Jill Soukup, Booth Malone, Matt Flint, Mary Ross Bushholz, Sandy Graves, Rox Corbett, Shawn Cameron, and more.
A Woman's Room
February 1st – April 16th | Lobby
From hairpins to high heels and anything in between, check out this selection of artifacts from the Museum collections pertaining to women's fashion.
Roger Dale Brown: Capturing the Essence
Through February 26th | Crouch Gallery
Roger Dale Brown has made it his life's work to connect deeply to places around the world, incorporating knowledge of their nature, history, architecture, and culture in his creative process. This collection of plein-air landscapes showcases his passion and admiration for the outdoors.
Nights & Cities: Impressions in Lithography
Through February 26th | Jostens Gallery
Richard Florsheim (1916 – 1979) was an American painter, lithographer, and sculptor who studied and exhibited across Europe, Chicago, New York, and beyond. His work is in the permanent collections of the Art Institute of Chicago, the Smithsonian American Art Museum, the Whitney Museum of American Art, and right here at the Customs House Museum & Cultural Center.
Making a Difference
Through February 26th | Harvill Gallery
Celebrate Black History Month with these stories of trailblazers from Clarksville's African American community.
Maria D'Souza: From Dreams
Through March 19th | Orgain & Bruner Galleries
Using the world's most iconic animals as the raw form, Maria D'Souza combines design, color, and dimension to create beaded skull works that stylistically range from western to contemporary.
Museum Events
First Thursday Art Walk
February 2nd, 5:00pm – 8:00pm | Free to the public
The Museum offers free admission during First Thursday Art Walk Clarksville from 5:00pm – 8:00pm.
Downtown Artists Co-op (96 Franklin Street)
The opening reception for the 2023 REGIONAL JURIED PHOTO EXPOSITION is planned for February 2nd, 2023 from 5:00pm until 8:00pm. Award winners will be announced live at DAC at 6:30pm and via Facebook Live on DAC Facebook page.
Winners will also be posted at DAC Gallery, on the DAC website and DAC social media along with of juror's comments about pieces chosen for Best of Show and First and Second place awards.
Display Of Exhibition
The exhibit will be hung in the DAC Gallery from February 2nd through February 25th-26th. 2023. Additionally, artwork images will be displayed on the DAC website throughout the exhibition and through March 2023.
Open Thursday and Friday 12:00pm – 4:00pm, Saturday, 9:00am – 5:00pm, Sunday 12:00pm – 4:00pm, and by Appointment,
Twitter – @Clarksville_DAC
Instagram – @downtown.artists.cooperative
Facebook – @clarksvilleartists
The New Gallery (732-744 Joseph Street Austin Peay State University)
The New Gallery is Austin Peay State University's 1500 sq' white cube contemporary art gallery operated by the Department of Art+Design. The New Gallery brings in nationally and internationally recognized contemporary artists to Clarksville for exhibitions, lectures, workshops, class visits, and studio visits with students.
Carl E. Moore
The New Gallery
732-744 Joseph St, Clarksville, TN 37040 (located inside the APSU Art + Design building)
February 2nd, 2023, 5:00pm – 7:30pm.
** Carl E. Moore will be present at the First Thursday Art Walk.
Parking: Free parking can be found anywhere on campus, especially in the Music/Mass Communications Building lot, located on Eight Street.
With support from the APSU Center of Excellence for the Creative Arts and the Department of Art + Design, the exhibit will open on Wednesday, Jan. 11, and runs through February 10th at The New Gallery, located in the Art + Design building on the Austin Peay campus.
About the Artist
Carl E. Moore received his BFA and MFA from the Memphis College of Art. He is the recipient of the Emmett O'Ryan Award for Artistic Inspiration and the 2019-20 CECA Tennessee Artist Fellowship award. He has exhibited in various galleries and museums throughout the country. He has also curated and organized numerous exhibitions in small galleries, non-profits, alternative and independent spaces, as well judged local and national exhibitions.
His work deals with identity and color, by comparing social ideologies about race, stereotypes, and personal beliefs to everyday colors and the perception of these colors in our environment.
Moore currently lives and works in Memphis, Tennessee.
You can learn more about his work at www.carlemoore.com and on Instagram at @carle.moore.
Read more about the artist and other events associated with the exhibit at www.apsu.edu/news/january-2023-moore-new-gallery.php.
Sanctuary On Main (334 Main Street)
Sanctuary on Main is proud to support the February 2023 First Thursday Art Walk.
Stop by to see several local artisans work that is featured within!
Jewelry
– Melanie Haven Design
– Made by Adelaide
– Pocketdharma
– A Little Love and Light
Wood Art
– Beatrix Brockman
Photography
– Katie Cameron
Macrame Art
– Lavishly Leashed
Soap
– Linden Tree Soap
Apparel
– Carlisle Creations
Trazo Meadery (116 Franklin Street)
Trazo Meadery is proud to support the February 2023 First Thursday Art Walk and host local artist Holly Pearce (Pixykist Designs).
Bio: A background in costuming, theater set/parade float design & face/body painting
Holly combines her love of color & fire with ingenuity to work her magic on mixed media pieces that are uniquely whimsical. Her designs have truly been PIXYKIST.
Be Sure To Stop In and See These Other Venues During the First Thursday Artwalk
Mildred & Mables – 109 Franklin Street
Couture Crush – 101 Franklin Street
Hudubam Booktraders – 110 Franklin Street
Pups, Plants & Goods – 117A Strawberry Alley
River City Clay – 115 Franklin Street