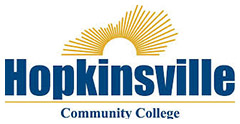 Hopkinsville, KY – Hopkinsville Community College (HCC) will hold its first spring semester 2023 Round Table Reading Series lecture at noon on Wednesday, February 22 in the Emerging Technologies Building, Anderson Room. Guest speaker Jane Olmstead will read from her memoir, The Tree You Come Home To. Books will be available for purchase.
Jane Olmstead is a Professor of English who retired from Western Kentucky University (WKU). She is also a poet and memoirist whose work focuses on issues of race and gender. Her recent writing has been centered around the death of their youngest son, which she describes as a heartbreak that no words can adequately describe. Olmstead lives in Bowling Green with her husband, HCC Religion and Philosophy Professor Dr. Ken Casey. They have three sons and three grandchildren.
The event is free and open to all. Lunch will be provided. The event will also be streamed online at https://us.bbcollab.com/guest/f84f0bbbbae84debb2fab11a10f34e3a.
For more information contact HCC English Professor Elizabeth Burton at 270.707.3887.
About Hopkinsville Community College
For many Pennyrile Kentucky region and Fort Campbell residents, higher education begins at Hopkinsville Community College (HCC).
The college serves thousands of area residents each year as a comprehensive regional learning center providing academic and technical associate degrees; diploma and certificate programs in occupational fields; pre-baccalaureate education; adult, continuing and developmental education; customized training for business and industry; and distance learning. As part of the Kentucky Community and Technical College System, HCC is a critical component to transforming the region's economy by providing citizens with the education and training needed for high growth, high wage careers.
For more information, visit Hopkinsville.kctcs.edu.