Clarksville, TN – Every week, Clarksville Online will be bringing you pets from different rescue organizations that are in need of a good home in Clarksville-Montgomery County and surrounding areas. This week's pets are for the week of February 27th, 2023.
Dogs and cats of all ages, breeds, and sizes are available through area animal rescues and shelters, as well as opportunities to help homeless animals through foster programs, donations, and help with fundraisers and other family-friendly activities.
Contact a rescue near you to learn more.
Montgomery County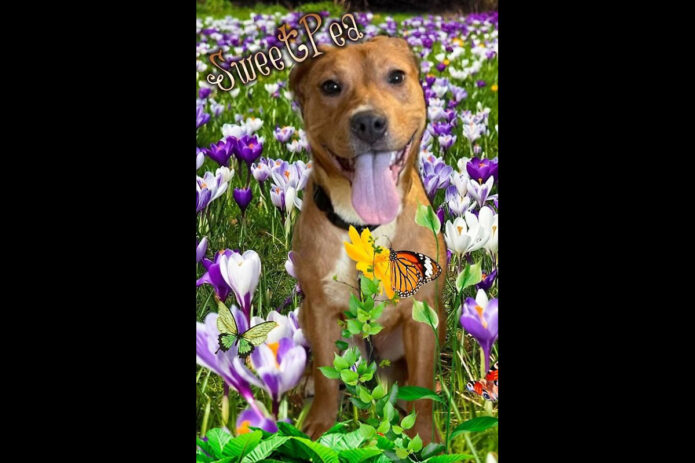 Sweet Pea is a young female mixed breed. She is vetted and will be spayed before heading home. She is a very loving girl who is a bit shy at first and would blossom with a very patient family willing to work with her and help her become her best self!! Come meet this girl, take her for a walk, and fall in love with your new best friend!! For more extensive details MCACC will be glad to answer your questions.
Mock is an adult medium size male Domestic Longhair cat with a beautiful cream-colored coat. He is litter trained, fully vetted, and neutered so he can go home the same day! He is a very stunning cat and would make a wonderful companion.
Find them both at Montgomery County Animal Care and Control, 616 North Spring Street, 931.648.5750, www.facebook.com/MontgomeryCountyAdoptionServices
Finders Keepers Cat Rescue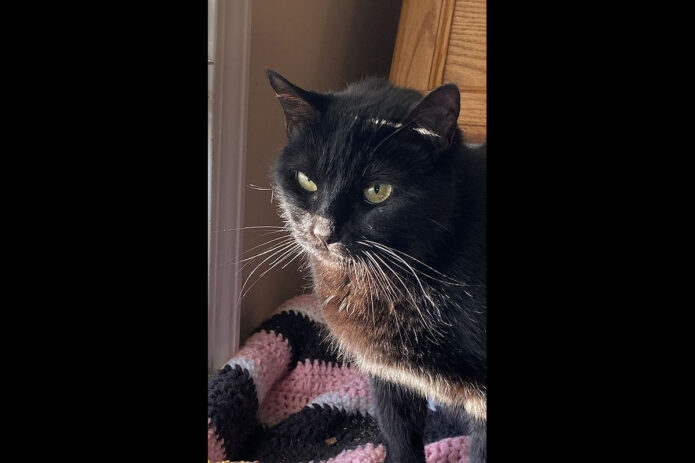 Quasi is an adult female domestic shorthair mix. She is fully vetted, spayed, and litter trained.She does prefer a home where she is queen so no other cats or children please. She does well with very calm, cat-savvy, well-mannered dogs though.
Due to an old shoulder injury she has a delightful "panther-like" walk. She is a great house panther, walks low to the ground and is very stealthy when she sneaks up on her toys! She lets you know when she wants pets or treats. Quasi would thrive in a calm, low key home where she can just be herself!
Quasi can be found through the Finders Keepers Cat Rescue, message them on FB or www.petfinder.com/member/us/tclarksville/finders-keepers-cat-rescue-tn984/ or email finderskeeperscatrescue@gmail.com
Cat Adoption Team of Stewart County (CATS)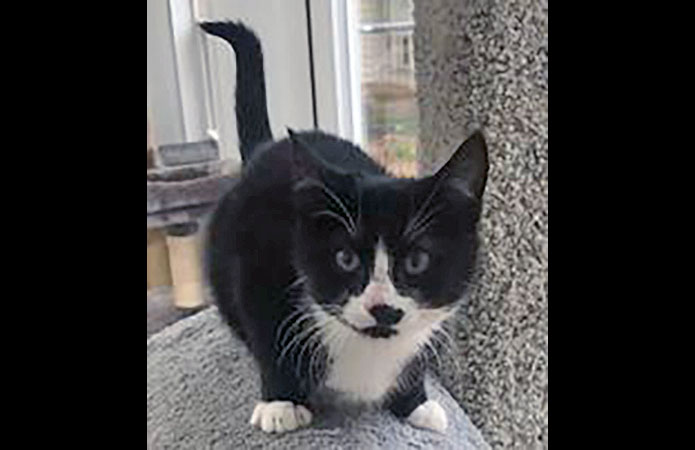 Gabrielle is an 11-week-old male Tuxedo with 4 white paws! He is fully vetted with age-appropriate vaccinations, FELV/FIV neg, deworming, on flea and tick prevention, litter trained and neutered. Gabe is a very sweet, affectionate boy! Come love on this sweet kitten!
He can be found through the Cat Adoption Team (CATS). Contact Susan at 931.305.8212 text or leave a message or message through their FaceBook page www.facebook.com/CatAdoptionTeamOfStewartCountyCATS
Stewart County Faithful Friends Animal Rescue
Shamrock is looking for her forever family! She is a year old Lab mix, fully vetted and spayed! She enjoys swimming, jogging and all outdoor adventures!
She is good with other dogs and would enjoy a big backyard, lots of toys and even another canine buddy!!

This sweet girl just wants a chance to show you how much love she has to give! As a bonus, Shamrocks adoption fees have already been sponsored!!!

If you think she will be a great addition please come meet her through Stewart County Faithful Friends Animal Rescue, 931.627.1459, www.facebook.com/scffar2010/
Companion Pet Rescue of Middle Tennessee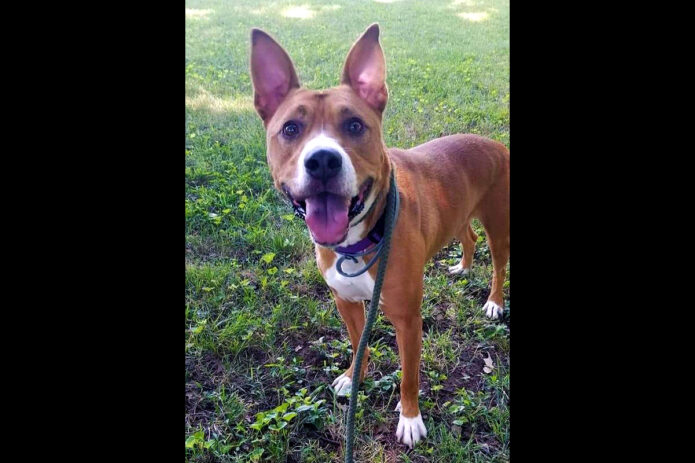 Copper is an adult mix breed. He is neutered, fully vetted, and house-trained. Copper is a VERY high-energy dog and he will require an owner who has a lot of structure and can and will set boundaries and can provide plenty of exercise outlets for this guy.
He is eager to please, so training should be easy, but he needs a "job" be it Frisbee or bringing you a ball or even agility or Barn hunts! He is good with most dogs BUT his high energy isn't for some dogs so a meet and greet will be recommended. He is great with cats, ducks, and chickens too!
Copper would do great on a ranch or farm where he has room to run and burn up that energy. With training, he might even be a great working pup on a farm.

He does have a bit of stranger anxiety and needs slow introductions to visitors. He loves to go hiking and jogging and does seem to prefer being around older children.

Copper can be found through Companion Pet Rescue of Middle Tennessee, 615.260.8473, or www.facebook.com/companionpetrescueofmiddletennessee
Two Ladies Caring Dog Rescue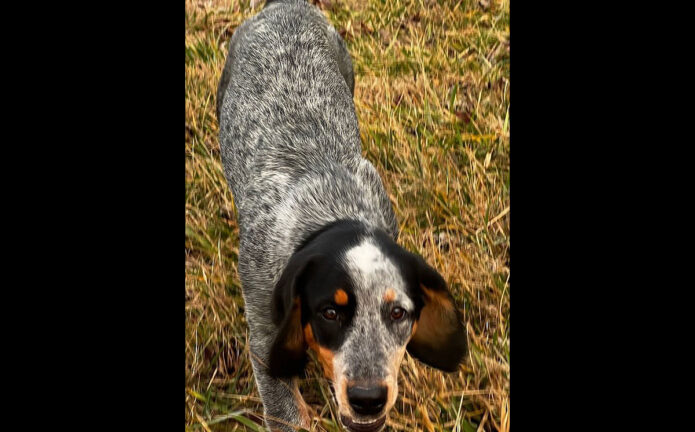 Jazzy is a 6 and half-month-old female old Australian Cattle Dog/ Basset hound mix puppy. She is spayed and fully vetted, microchipped, and doing exceptionally on her house training and leash training. She is good with other dogs and children!! She is a bit skittish at first but comes around quickly!
Jazzy will do best with a family who will be patient and willing to keep working with her on her training and providing her structure and routine. Please remember she is just a puppy so she will benefit from a great leader who will help her journey. Puppies are funny, inquisitive and love to be busy. She will be a wonderful, fun addition and companion!
For more details and information you can find her through Two Ladies Caring Dog Rescue, 931.217.1587, www.petfinder.com/shelters/TN505.html
Sagley's Biker Bully Farm
Diego is a very energetic male Black Boxer mix with that nubbin tail that wiggles all the time. He is fully vetted, good with most dogs, and neutered. He does need work on his leash manners as he is a very strong boy and he needs a strong leader who will continue his training and be able to set boundaries.
If you are looking for that special new family member please reach out to Lisa at Sagley's Biker Bully Farm at 785.207.5641 or www.facebook.com/SBBF.Rescue
Puurrrfect Paws Rescue & Cat Cafe
Clover is an 11-year-old female, Domestic shorthair cat looking for her forever home. She is spayed, fully vetted, shots updated, and litter trained. She is very scared at first but warms up quickly. She would thrive in a quiet home as she was a one-owner cat until having to go into rescue.
She is looking for that special person who is patient and kind, lives a quiet lifestyle, and would love to sit with Clover in the evenings. She would do fine with very mild, well-mannered pets who give her space. PPR&C also has a wonderful Cat Cafe in town.

To set up a meet and greet and for more information on all the cats please go to www.puurrrfectpawsrescue.com or message them through their FB page, Puurrrfect Paws Rescue & Cafe.
Hot Rod's Garage Senior Sanctuary
Dusty is an adult Chihuahua. He is affectionate, protective, funny, smart, and quiet. He is fully vetted, neutered, housetrained, and good with older children but refers to being the only pet in the home. He came from a rough start so a calm, loving home where he will learn there will always be love, attention, and food would be ideal.
He would do great in a very quiet, less active environment with someone who is home a lot of the time and will include him in all their adventures. If you think he will be a great fit in your life and you can be that special friend, please contact the rescue.
For more details call 931.801.1907 or email Hrgsrsanc@gmail.com https://docs.google.com/forms/d/1GwXSlg0hKDKniRHmrTkHuRwGG9s-3GQ8Ke1Ftdg-F-Q/edit?usp=sharing
Mikaela's Mutt Motel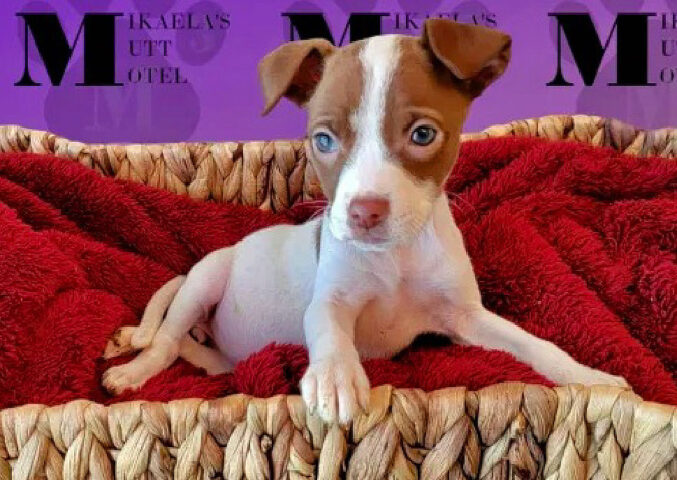 Lzzy Hale is an adorable Border Collie/Jack Russell mix. She is part of the Hard Rock Hounds brought into the rescue and she will be available for adoption on/around March 4th when she will be 9 weeks old. She was in rough shape, very tiny, and malnourished but the rescue vetted them, treated them for any parasites, and are fattening them up!
She is very affectionate and does well with other dogs and children. Remember this girl is still a baby, so lots of patience with training will be needed but she is just a delight and will be a welcome addition to any family!!! Lzzy comes with a free training evaluation at Legend Acres and 50% off 2 months of Parapooper Scooper if you live in their service area.
To find out more about her you can go to www.mikaelasmuttmotel.org/lzzy or message them on Facebook at facebook.com/mikaelasmuttmotel
You can also reach them at 931.342.2526 and emailing adopt@mikaelasmuttmotel.org