Topic: Allen's Fireworks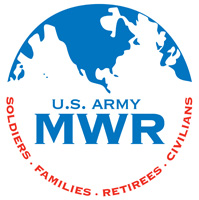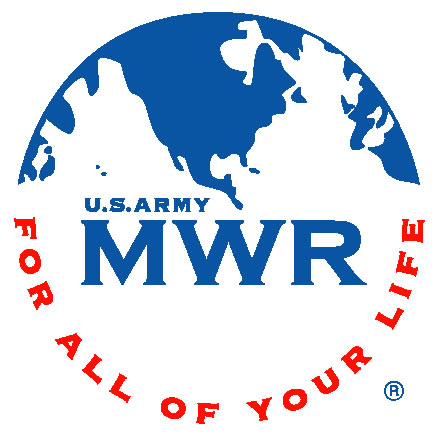 Fort Campbell, KY -The Fort Campell 2021 Fireworks Show will be held July 4th from 7:30pm-10:30pm.
The Fort Campbell 2021 Fireworks Show will allow spectators to watch the show from designated viewing lots.
There will be parking lots that are designated as viewing lots (see map below).
Each viewing lot will have food sales, port-a-potties with handwashing stations, and lot attendants.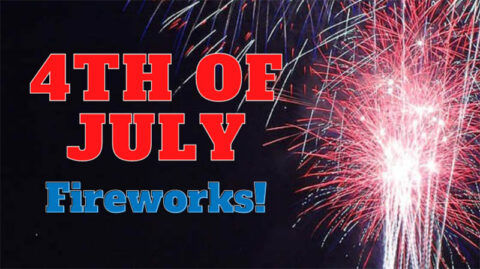 «Read the rest of this article»
Clarksville, TN –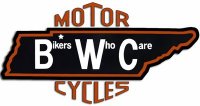 The Bikers Who Care will host their 31st Annual Leslie W. Watson Toy Run and Benefit Party this weekend, September 14th-16th, at the Clarksville Speedway (1600 Needmore Road).
The weekend will include nightly bands, Street Bike Drags, Bike Show, Tatoo Contest, and Bikini Contests. Camping is allowed, and there will be plenty of vendors as well as food and drink.
«Read the rest of this article»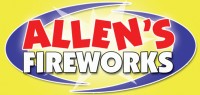 Clarksville, TN – Allen's Fireworks held their third annual June Boom Over Clarksville event on Saturday. The fireworks exhibition gives the public an up close look and preview of fireworks that are available for you to use at your own celebrations.
«Read the rest of this article»
Clarksville, TN – Allen's Fireworks will present the third annual "June Boom Over Clarksville" on Saturday, June 4th at Governor's Square Mall. The fireworks will kick off at 9:00pm. 
This event is free and is open to the public. Local radio stations will broadcast live during the event and will announce the names of each fireworks display. «Read the rest of this article»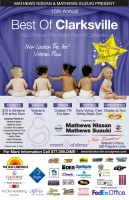 Clarksville, TN – The Best of Clarksville fundraiser for the March of Dimes is eagerly awaited each year by both businesses and area residents. The fundraiser this year featured 140 businesses in 65 categories; each one looking to score the votes of area residents to be declared The Best of Clarksville. The event consists of local vendor booths, silent auctions, dance performances, free give-a-ways, and a fireworks show by Allen's Fireworks. All of the money raised is donated to the March of Dimes.
Matthews Nissan Suzuki was the presenting sponsor. Other sponsors included Five Star Radio, Sango Village Florist, US Bank, Cumberland Bank and Trust, FedEx, Allen's Fireworks, Ad One Advertising, WJZM 1400 AM, and The Leaf-Chronicle.
«Read the rest of this article»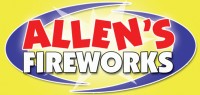 Allen's Fireworks together with Eagle 94.3FM hosted June Boom over Clarksville on Saturday June 6. The event highlights all of the new fireworks available for purchase to celebrate this Fourth of July. JT Daniels from Eagle 94.3 gave out prizes ranging from Fireworks from Allen's to concert tickets.
«Read the rest of this article»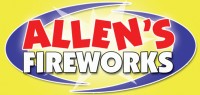 Join Allen's Fireworks on Saturday June 6 at 7:30 p.m. for the 2009 product show! Allen's Fireworks will be highlighting all the new fireworks available this Fourth of July. The fireworks will be shot one at a time to give spectators a chance to see the performance of each item, followed by a fireworks finale! Grab your lawn chairs and bring the family out for a night of music, fun and fireworks! This event is completely FREE and will take place in the parking lot of Governor's Square Mall next to The Lodge Sports Pub in Clarksville, TN.

The Eagle 94.3 will be broadcasting live starting at 8 PM with free prizes every 15 minutes. Grand prizes include concert tickets to see Judas Priest and Whitesnake,  concert tickets to see Fleetwood Mac, and a $400 value TNT Fireworks Assortment! «Read the rest of this article»