Topic: Cold
Nashville, TN – Pest allergies caused by stinkbugs and ladybugs overwintering in your home may cause similar symptoms to COVID-19 Coronavirus, the flu and the common cold.
Moving into the cooler months and influenza season of 2020 is causing Americans to worry that it will be difficult to determine what disease or reaction they are having. COVID-19 Coronavirus, the flu, a common cold and pest allergies share a lot of similar symptoms.
«Read the rest of this article»
Nashville, TN – Many ailments such as a cold, allergies, flu and COVID-19 Coronavirus share similar symptoms. Under ordinary circumstances, people struggle to decide if they should call a health provider when they or other family members feel sick. But COVID-19 Coronavirus has complicated the situation this year.
«Read the rest of this article»

Clarksville, TN – Austin Peay State University (APSU) hosted a special lecture led by medical laboratory sciences professor Jane Semler on Tuesday, March 3rd, 2020 about the coronavirus outbreak.
«Read the rest of this article»

Nashville, TN – The Tennessee Department of Health has announced new Ebola resources for Tennesseans.
Tennesseans with questions about the disease may call a toll-free number to obtain accurate, timely information:  1.877.857.2945 is now open 10:00am to 5:00pm Monday through Friday. Hours for the information line will be increased in length and will be available seven days a week in the near future. «Read the rest of this article»
Centers for Disease Control and Prevention
Atlanta, GA – When winter temperatures drop significantly below normal, staying warm and safe can become a challenge. Extremely cold temperatures often accompany a winter storm, so you may have to cope with power failures and icy roads.
Although staying indoors as much as possible can help reduce the risk of car crashes and falls on the ice, you may also face indoor hazards. Many homes will be too cold—either due to a power failure or because the heating system isn't adequate for the weather.
«Read the rest of this article»

Washington, D.C. – Coughing, sneezing, and high fever – just the thought of all these symptoms can send you into a panic. Even though it's cold and flu season now, there are ways you can prepare yourself and your family to avoid it as much as possible.
www.Flu.gov provides a variety of resources about the different types of flu strains, where you can get shots, and prevention and treatment options. «Read the rest of this article»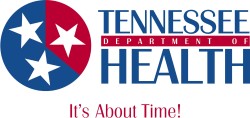 Nashville, TN – Winter won't officially arrive until December 21st, but parts of Tennessee are already experiencing cold, hazardous weather.
The Department of Health is reminding Tennesseans to take common-sense precautions to stay safe and healthy during cold weather.
«Read the rest of this article»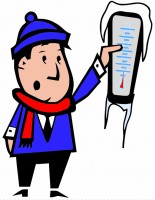 Winter is biting Clarksville Tennessee hard this week. We have had it relatively easy the past couple of years with minimal snow, and moderate temperatures but all that changed this year. The temperature today in Clarksville did not see above 30 all day and the projected temperature for this evening is in the single digits.
Prolonged cold can bring with it a myriad of issues from heating systems giving up the ghost to pipes bursting. A few things can be done to help reduce the chances that you become one of those 'left out in the cold' for lack of a better term: «Read the rest of this article»